Norman W. Mayes
Glen Carbon | Monday, December 14 2015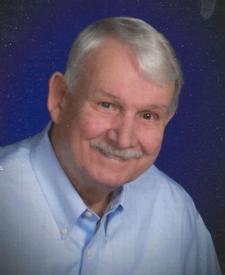 Norman W. Mayes, age 80 of Glen Carbon, IL born May 13, 1935, passed away at 12:25 p.m. on Monday, December 14, 2015, at Meridian Village Care Center in Glen Carbon, IL.
Norman obtained a Bachelor degree in Education from Western Illinois University and a Master's degree in Education from Southern Illinois University at Edwardsville. He was retired after many years as a Principal and teacher at the former North Junior High School in Collinsville and in his younger years was a Assistant Principal at Webster School in Collinsville, IL. He was a lifetime member of the Masonic Lodge #910 in Hull, IL, and was a Navy veteran.
He was preceded in death by his parents, Lorenzo Shelton and Rachel nee Hinch Mayes; two sisters, Vivian Higgins and Patricia Ledbetter; and a brother, Shelton Mayes. .
Norman is survived by his wife, Peggy nee Glenn Mayes whom he married August 19, 1961; two sons, Bradley G. Mayes and his wife, Carolyn Dick Mayes of New Ipswich, NH, and Mark W. Mayes of Holiday Shores, IL.
Visitation will be from 3:00 pm to 7:00 pm on Thursday, December 17, 2015 at Barry Wilson Funeral Home in Maryville, IL.
Funeral service will be at 10:00 am on Friday, December 18, 2015 at the funeral home with Rev. Brad Thomas officiating. Graveside burial will be at 2:00 pm Friday, December 18, 2015 at Grand View Burial Park, Hannibal, MO, with military honors.
In lieu of flowers, memorials may be made to Alzheimer's Research or the hospice of your choice, and will be received at the funeral home.
Obit Provided By:
Barry Wilson Funeral Home & Cremation Services