Norbert Frisse
Edwardsville | Saturday, March 13 2021 |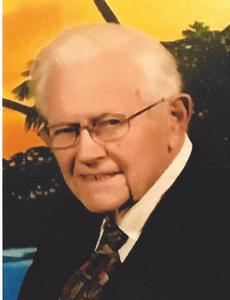 Norbert F. "Butch" Frisse, age 92, of Edwardsville, Illinois died at 9:17 a.m. Saturday, March 13, 2021, at Anderson Hospital in Maryville. Norbert retired in 1990 as a general foreman at McDonnell-Douglas in St. Louis, Missouri and later worked for the Bank of Edwardsville.
Visitation will be from 10 a.m. until 11 a.m. Thursday, March 18, 2021, at St. Mary's Catholic Church in Edwardsville. A funeral mass will follow at 11 a.m. Thursday at St. Mary's Church with Rev. Robert J. Jallas officiating. Interment will follow at Valley View Cemetery. Memorials may be given to St. Mary's Catholic Church or Heartland Hospice.
Condolences may be expressed online at weberfuneralhome.com. Weber & Rodney Funeral Home.
Obit Provided By:
Weber & Rodney Funeral Home