Nelson King
Granite City | Friday, May 6 2022 |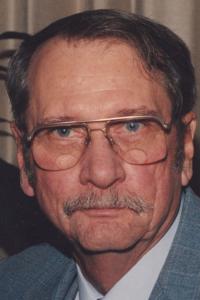 Nelson C. King, age 98 of Granite City, IL, passed away on Friday, May 6, 2022, at Gateway Regional Medical Center in Granite City, IL.
Nelson was born on June 4, 1923, in Carmi, IL, a son of the late Edward and Audrey (Self) King.
Nelson loved and married Betty Lu Fitzer in 1952 until her passing in 1982 and together they had 6 children. Nelson served in US Navy WWII, Company 193, Sonar Man Second Class, 1943-1946. He graduated college from the Illinois Institute of Technology with a Bachelor of Engineering in Chicago in 1950. Worked as a computer programmer and retired from the US Government Agency ALMSA (Automated Logistics Management System Agency) in 1985. Past President and Lions Club member for many years.
He worked especially hard for fundraising, supplying glasses to the underprivileged, and would courier donor organs to surgical facilities. Along with bowling and playing cards he loved to travel and took dozens of organized Granite City Park District bus trips to practically every corner of the US. During these trips, he made many friends and several long-term relationships which provided great enjoyment during retirement.
For close to 25 years he was especially close to Shirley Warren. They were together every day, attended Hope Lutheran Church, and loved each other very much. Dad enjoyed keeping his bird feeders well stocked and building "things" around the house. For over 40 years he hosted gatherings at Christmas, Thanksgiving, and the Super Bowl where 30 or more family members and friends would celebrate. These celebrations were his most prized contribution to family life. Dad was known for his wit, ingenuity, and sharp candor, he will be greatly missed. God rest his soul.
In addition to his parents, Nelson was preceded in death by his daughters, LuAnn Lear and Lori Thompson; brothers, Curran King, and Edward King; daughter-in-law, Valerie King; and by a great-grandson, Todd.
He is survived by his loving sons, Jon (Mary Jo) King of St. Louis, MO, Jay (Valerie, deceased) King of Glen Carbon, IL, Jac (Rita) King of Edwardsville, IL and Jol (Karol) King of O'Fallon, MO; grandchildren, Karen, Bryan, Emily, Casie, Christopher, Katie, John, and Lynda; great-grandchildren, Emma, Hannah, Jacob, Max, Lexi, Ellie, Zachary, Peyton, Henry, James Sr. and Todd (deceased); great-great-grandchildren, James Jr, Henson, Remmington; nieces, nephews, extended family, and friends.
Visitation will be held from 5:00 p.m. until 8:00 p.m. on Wednesday, May 11, 2022, at Irwin Chapel, Granite City, IL.
In celebration of his life, funeral services will be held at 10:00 a.m. on Thursday, May 12, 2022, at Irwin Chapel. Nelson will be laid to rest next to Betty Lu at St. John Cemetery on Nameoki Road in Granite City, IL.
Memorial donations may be given to Disabled American Veterans (D.A.V.). Donations will be accepted at the funeral chapel.
Condolences may be expressed to the family online at www.irwinchapel.com.

Obit Provided By:
Irwin Chapel Funeral Home