Nellie Davenport
Jerseyville | Monday, November 30 2020 |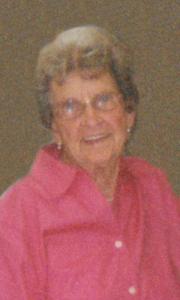 Nellie Mae (Freand) Davenport, 99, passed away at 8:05 p.m., Monday, November 30, 2020 at Jerseyville Nursing and Rehabilitation Center in Jerseyville.
She was born in Fieldon on September 29, 1921, one of seven children born to the late Louis and Ellen (Burch) Freand.
Nellie married Courtney Otto Davenport on February 13, 1942 in Saint Charles, Missouri and their marriage was blessed with 29 years together, with Nellie moving throughout the country with Courtney during his military career, prior to his death on October 5, 1971.
She was employed for many years at the International Shoe Factory in Jerseyville until the plants closure, in addition to working at Donham's Clothing Store and Roper's Plastics.
Nellie was extremely intelligent, and had aspirations to become a school teacher, a calling that would have fit her perfectly, as there was nothing that brought her greater joy than caring for children.
She was not only strong in mind, but strong in willpower as well, and extremely regimented in her daily life. Every task or chore had a specific day for being completed and the weekends were always reserved to enjoy herself and the company of others.
Anyone who knew Nellie, knew that she was most content when spending time outdoors, working in her yard and garden.
She will be fondly remembered for her unconditional love, her quick wit and her uncanning sense of humor.
Surviving are a sister, Stella Vancil of Jerseyville; a very special niece and nephew, whom she was instrumental in raising, Connie Lewis of Jerseyville and Richard Bridges of Oklahoma; a dear great-nephew, Bradley Lewis; along with numerous additional nieces, nephews and extended family members.
In addition to her parents and her husband, she was preceded in death by two sisters, Ruby Bridges and Rosalee Fitzgibbons; as well as three brothers, Carl Freand, George Freand and Frederick Freand.
Private burial will take place alongside her husband at the Kane Cemetery.
Crawford Funeral Home in Jerseyville has been entrusted with arrangements.
Obit Provided By:
Crawford Funeral Home