Mildred Kruckeberg
Edwardsville | Thursday, March 11 2021 |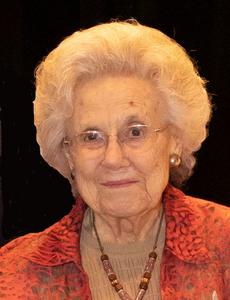 Mildred E. Kruckeberg, age 94, passed away surrounded by her family, on Thursday, March 11, 2021 at her home in Moro, Illinois. She was born January 29, 1927, in Edwardsville, the daughter of the late William Lanham, Sr. and Estella (Haller) Lanham.
Mildred married Harold Kruckeberg on January 26, 1947, at Eden E&R Church in Edwardsville. He preceded her in death on January 30, 1988.
She is survived by her four sons, Allen (Suzanne) Kruckeberg of Sandford, NC, Mark (Diana) Kruckeberg of Worden, Jerry (Nancy) Kruckeberg of Moro, & Greg (Shelly) Kruckeberg, Sr. of Bethalto; her grandchildren, Eric Kruckeberg, Gregory Kruckeberg, Jr, Jennifer Laughlin, Amy (Don) Minor, Rusty Kruckeberg, John Kruckeberg, Crystal Kruckeberg, Brad (Laura) Kruckeberg, Justin Kruckeberg & Tim (Gracie) Kruckeberg. Ten great-grandchildren; one sister Doris Shaffer and one brother, Bill (Shirley) Lanham, Jr. She was also preceded in death by her brother-in-law, Gene Shaffer.
Mildred graduated from Edwardsville High School Class of 1944. She was a dedicated & faithful farmer's wife. She enjoyed dancing, sharing her creative crafting talents and attending her grandchildren's events. Mildred blessed many marriages with elaborate homemade wedding cakes. She was a member of Eden Church, Circle 3, Women's Guild and Madison County Home Extension.
Visitation will be Tuesday, March 16, 2021, from 9 a.m. to 11 a.m. at Eden Church in Edwardsville. The funeral service will be at 11 a.m. on Tuesday, at the church with Rev. John Roberts officiating. Burial will follow at Rose Lawn Memorial Gardens in Bethalto. The family request memorial to BJC Hospice or Eden Church. Weber & Rodney Funeral Home is in charge of arrangements.
Condolences may be expressed online at weberfunralhome.com.
Obit Provided By:
Weber & Rodney Funeral Home