Michelle Jean Pendl
Granite City | Sunday, March 27 2022 |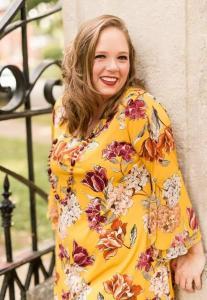 Michelle Jean (nee Sanderson) Pendl, age 26 of Granite City, IL, born August 14, 1995, in Pekin, IL, passed away on Sunday, March 27, 2022, at her residence.
Michelle was a homemaker and homeschooled her two children. She was a talented photographer, pianist, violinist, and flutist. She was a member and pianist of First Baptist Church of Troy, IL, and was active in the Precious Pearls Prayer Luncheon.
She is survived by her husband, Andrew Perry Pendl, whom she married August 13, 2014; her two children, Roy and Ruby; parents, Mitchell and Geri (nee Cook) Sanderson; grandma, Glenda Cook; great-grandfather, Jay Mooney; three brothers: Mitchell (Michelle) Sanderson, Jr. of Cheyenne, WY, Edward (Ashley) Sanderson of Box Elder, SD and Robert (Abigail) Sanderson of Granite City, IL; four nephews: Jaydon, Raylan, Wyatt and Thomas; and two nieces: Krystina and Adalynn.
Visitation will be 4 – 7 p.m. on Friday, April 1, 2022, at Faith Baptist Church, 405 E Main, Belleville, IL 62220.
Funeral service will be at 12 noon on Saturday, April 2, 2022, at the church with Pastor Mitchell Sanderson, and Pastor Scott Baker officiating. Funeral luncheon will follow at the church. Private burial will be in Buck Road Cemetery, Maryville, IL.
Memorials may be made to First Baptist Church of Troy and will be received at the visitation or can be mailed to Barry Wilson Funeral Home, 2800 N. Center Street, Maryville, IL 62062.
Condolences may be expressed to the family at barrywilsonfuneralhome.com
Obit Provided By:
Barry Wilson Funeral Home & Cremation Services