Michael Wittman
Alton | Sunday, March 19 2023 |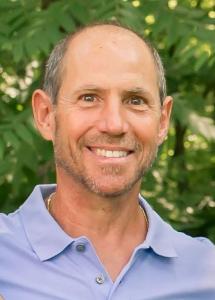 Michael Eugene Wittman, 61, died at 7:18 p.m. Sunday, March 19, 2023.
Born February 10, 1962, in Alton, he was the son of Norbert and Martha (DiMaio) Wittman. Michael retired in 2008 as the owner/operator of All Seasons Landscaping Outdoor Services. He was a member of the Godfrey First United Methodist Church. He loved the outdoors and took pride in taking care of his yard as well as helping others with their yards. Mike loved animals, especially his furry friends. On March 8, 1985, he married the former Roxanne Beem in Alton. She survives.
Also, surviving are two children, Dr. Nicholas Wittman (Jenni) of Webster Groves, MO, and Hannah Combs (Jack) of Alton, and four grandchildren, Lily Wittman, Olive Wittman, Christian Combs, and Callie Combs. He is also survived by a sister, Valerie Bridges (Tony) of Godfrey and their children, Rachael and Adam Bridges, sisters-in-law, Jane Saale of Brighton, Cindy Smalley (David) of Godfrey, and Donna Rintoul (Dave) of Brighton, many nieces and nephews, and his father-in-law, Donald Beem of Brighton.
Along with his parents, he was preceded in death by an infant son, Alex Beem Wittman, his mother-in-law, Sharilyn Beem, and his brother-in-law, Steve Saale.
A Celebration of Life service will be held at 10:00 a.m. Friday, March 24, 2023, at the Godfrey First United Methodist Church followed by a visitation and luncheon. A private burial will be held at St. Patrick's Cemetery in Godfrey.
Memorials may be made to The Beem Family Foundation or PRIDE Inc. Gent Funeral Home in Alton is in charge of arrangements. Online guestbook and information may be found at www.gentfuneralhome.com
Obit Provided By:
Gent Funeral Home