Michael Wanous
Collinsville | Friday, August 19 2022 |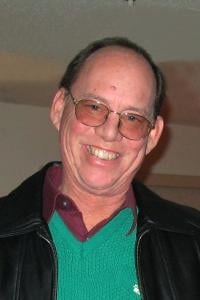 Michael "Mike" S. Wanous, age 67 of Collinsville, IL, born December 4, 1954 in San Francisco, CA, passed away on August 19, 2022 at Anderson Hospital in Maryville, IL.
Mike was retired from the United States Postal Service as a postal worker in Collinsville. He was a happy-go-lucky guy who loved being with his friends and especially his wife, Paula. He was a Cardinal baseball fan and enjoyed playing golf and strat-o-matic baseball, spending July with friends at Lake Sara, and spending time in October in a cabin in the woods and hiking at Giant City State Park. In 2015 he and Paula drove Pacific Highway 1 from Napa Valley to Los Angeles.
He was preceded in death by his parents, Paul E. and Evelyn (nee Cheney) Wanous.
He is survived by his wife, Paula J. (nee Schleuger) Wanous, who he married on September 11, 1993; a sister-in-law, Laura (Bob) Clark of Jacksonville, FL; a nephew, Aaron Clark of Chandler, AZ; and a favorite cousin, Richard Cheney and his wife Jenny, of Deep River, IA.
A celebration of life will be from 1 to 4 p.m. on Saturday, August 27, 2022 at Barry Wilson Funeral Home in Maryville. Everyone is requested to wear tropical/beach attire.
In lieu of flowers, memorials are requested to St. Jude Children's Hospital and Shriner's Hospital and will be accepted at or mailed to Barry Wilson Funeral Home, 2800 N. Center Street, Maryville IL 62062.
Condolences may be expressed to the family at barrywilsonfuneralhome.com
Obit Provided By:
Barry Wilson Funeral Home & Cremation Services