Michael Galati
Granite City | Thursday, March 31 2022 |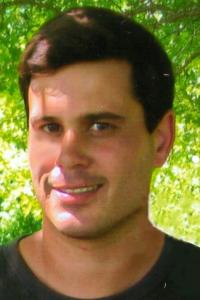 Michael "Mickey" Angelo Galati, age 44, of Granite City, IL, passed away on Thursday, March 31, 2022, at Christian Northeast Hospital in St. Louis, MO. Michael was born on July 15, 1977, in St. Louis, MO, a son of Angelo and Monica (King) Galati of Granite City, IL.
Michael was a loving son, grandson, brother, uncle, cousin, and a dear friend. He had great sense of humor and he enjoyed making people laugh. He loved being outdoors in the sunshine, working alongside his father on different projects, and he always had a special place in his heart for all animals. Michael was also a St. Louis Blues and St. Louis Cardinals fan. His greatest joy was spending time with his family, and he cherished every moment. Michael loved life, he loved to laugh, but most of all he loved his family. He had the biggest heart and even at the end of his life he wanted to help others. That is why Michael decided to be an organ donor to help those in need. With his gifts of life, Michael was able to save the lives of two people. His family is extremely proud of him. He will be sadly missed by all who knew and loved him.
He was preceded in death by a grandfather, Vincent Galati, and by a grandmother, Eunice King.
In addition to his loving parents, Michael is survived by his dear sister, Gina "Chuck" and Matt Abbott of Troy, IL; grandfather, Wesley R. (Edith) King of Springfield, IL; grandmother, Phyllis Galati of Foley, MO; proud uncle to Samantha and Brendan Abbott of Troy, IL; his childhood best friend, Randy Farley of Granite City, IL; his beloved cats, Lionel Scratchy, Punky, Ugly Missy and Smooshy; extended family and friends.
In celebration of his life a visitation/memorial gathering will be held from 5:00 p.m. until 8:00 p.m. on Thursday, April 7, 2022, at Irwin Chapel, Granite City, IL.
Memorial donations may be given to Granite City APA or American Diabetes Association. Donations will be accepted at the funeral chapel.
Obit Provided By:
Irwin Chapel Funeral Home