Michael Eubanks
Brighton | Tuesday, December 27 2022 |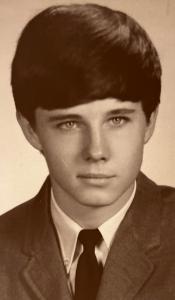 Michael E. Eubanks Sr., 71, died suddenly of a pulmonary embolism at his home on December 27, 2022. He was born November 27, 1951 to Jearoldine McGwire and Dwight Eubanks. Mike is survived by his son, Michael E. Eubanks Jr. from his first marriage to Candice (Wooldridge) Eubanks. Mike's second marriage was to Jo Ann (Wilkinson) Young . They were married for 35 years until her death in 2017, and is survived by his bonus daughter Tina Young. Mike is also survived by his grand daughter, Jacqueline Rector, who lived with him and kept him on his toes.
In addition, Mike is survived by his two sisters, Dana and Kelley and their families, his niece Sarah, along with his sister in laws Carrie Eubanks, Karen Lester and a brother in law Brian Whyers and wife Cherie. Mike will be joining his much loved brother, Thomas Eubanks, who proceeded him in death way too young.
Mike worked for, and retired from Shell Refinery in Wood River, IL. He enjoyed golf, drinking beer and gambling. Mike was generous, helpful, hard-headed, talkative and a grouch. He was also a 'jack of all trades' and could fix pretty much anything, especially if it had an engine. Mike was an active member of both the Eagles and Owls club, and spent more time and money at these places than is considered decent. He will be sorely missed.
Visitation will be Tuesday, January 3, 2023 from 4:00-7:00 p.m. at Gent Funeral Home in Alton. Graveside service will be conducted at 10:00 a.m. on Wednesday January 4, 2023 at Woodland Hills Cemetery in East Alton, IL. Memorials may be made to a charity of choice. Online guestbook and information may be found at www.gentfuneralhome.com
Obit Provided By:
Gent Funeral Home