Michael Smiley
Collinsville | Sunday, May 22 2022 |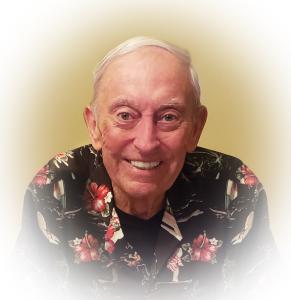 Michael Charles Smiley, passed away at his home in San Diego, CA surrounded by family and great music on Sunday, May 22, 2022. He was aged 78.
Michael was born on September 24, 1943, the son of Ardell and Helen (née Theby) Smiley.
Although he insisted he was a well-mannered angel growing up in Collinsville, IL , stories told by his doting sisters, Patricia (Soehlke), Eileen (McKay) and Mary Ellen (Cason) suggest otherwise. He narrowly escaped death when he read his eldest sister's diary out loud to her boyfriend, now husband. His childhood was spent exploring the woods, rooting for the Fighting Irish with his father and pursuing shenanigans with his best buddy Fred.
Mike attended SS Peter & Paul for elementary school, even serving as an alter boy. He attended Collinsville High School where he played various sports and worked on the school newspaper. He graduated in 1961 and attended SIU Carbondale. He earned a degree in Journalism but skipped graduation day to ship out for officer training with the United States Navy.
For more than 20 years, Mike served as a navigator and Commanding Officer. He loved regaling anyone who would listen with his globe trotting adventures. He met Princess Grace of Monaco and was politely kicked out of first class on a flight by Sally Field after he wandered up to the lounge. He learned to order a drink and compliment beautiful women in various languages. Above all, he proudly served a country he loved.
While at training in Newport, RI he met the love of his life, Mary (née Flanagan). He didn't let the fact that she was on a date with someone else stop him from sending a drink to the wrong table. The recipient ­'- who happened to be a mayor's wife-- brought it to Mary and the rest was a love story for the ages. They have two devoted daughters.
The burgeoning Smiley family landed in San Diego and Mike took great pride in giving back to his community. He joined the local Over The Line league (team name omitted for colorful language), helped coach his daughters' sports teams and served as president of Tierrasanta Little League.
He retired from the service in 1985 and translated his love of minutia into a career as a technical writer. He contributed to his community by serving as President of Tierrasanta Community Council and was appointed a Planning Commissioner by the mayor of San Diego.
He will be missed dearly by his family, friends, neighbors and the countless waiters and waitress he charmed with his wit. San Diego, and the world, feels a little less sunny without him in it.
Michael was preceded in death by his parents Ardell Henry and Helen Louise (née Theby) and brother-in-law Keith Cason.
Michael is survived by his adoring wife Mary Smiley (née Flanagan) and two daughters Elizabeth Smiley and Colleen Smiley of San Diego, CA; sisters Patricia (Jim) Soehlke; Eileen (Jim) McKay; Mary Ellen Cason; and many beloved nieces and nephews.
Visitation will be 4 - 7 p.m. on Monday, June 06, 2022 at Barry Wilson Funeral Home, Maryville, IL.
The funeral service will be the following day, Tuesday, June 7th at 10:30 a.m. at SS Peter & Paul Parish, with visitation beginning at 9:30 a.m. Burial with military honors will be in Jefferson Barracks National Cemetery, St. Louis, MO.
Details for reception to follow, as well as a Celebration of Life in San Diego.
Memorials may be made to Fisher House Foundation or Bugles Across America and will be received at the visitation or can be mailed to Barry Wilson Funeral Home, 2800 N. Center Street, Maryville, IL 62062.
Obit Provided By:
Barry Wilson Funeral Home & Cremation Services