Merle Rose
Granite City | Friday, August 4 2023 |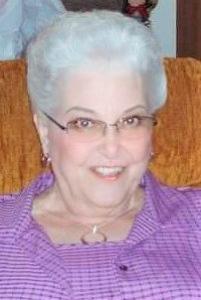 Merle E. Rose, age 91, of Granite City, IL, passed away on Friday, August 4, 2023 at Liberty Village in Maryville, IL. Merle was born on October 23, 1931 in Granite City, IL, a daughter of the late Charles and Clara (Buenger) Beckmann.
Merle was a lifetime member of St. John United Church of Christ in Granite City, IL. On April 20, 1952, Merle married Brace "Lamont" Rose, the love of her life and Lamont passed away on October 13, 1991. Merle retired on February 28, 1990, as a real estate loan officer from Magna Bank in Granite City, IL, (formerly, First Granite City National Bank) after 40 years of dedicated service. After retirement, she worked part-time at Buenger-Doyle Tax Service in Granite City, IL for several years. Merle will be sadly missed by all who knew and loved her.
In addition to her parents and husband, Merle was preceded in death by her brother and sister-in-law, Ralph and Lois Beckmann, brother-in-law and sister-in-law, Milo and Eileen Rose, and brother-in-law, Frank Sons.
She is survived by her loving goddaughters, Ruth (Dan) Joachimsthaler and Lois (Bob) Means; proud aunt to Larry M. (Sherri) Rose of Edwardsville, IL and Rick (Lynne) Rose of East Alton, IL; sister-in-law, Margaret Sons of Wood River, IL; extended family and friends.
In celebration of her life, a private graveside service will be held on Thursday, August 10, 2023 at Sunset Hill Memorial Estates, Glen Carbon, IL, with Rev. Karla Frost officiating.
Memorial donations may be given to St. John United Church of Christ in Granite City, IL.
Condolences may be expressed to the family online at www.irwnchapel.com.
Obit Provided By:
Irwin Chapel Funeral Home