Merl McCullough
Granite City | Tuesday, November 23 2021 |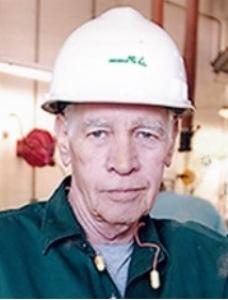 Merl Gene McCullough, 85, of Granite City, Illinois passed away at 8:50 p.m. on Tuesday, November 23, 2021, at Liberty Village in Maryville.
He was born January 25, 1936, in Granite City, a son of the late Clarence and Bertha (Littlejohn) McCullough. He married Delores Marie (Portell) McCullough on May 24, 1958, in Granite City and she passed away on May 20, 2014.
He retired as a truck driver with over 50 years of dedicated service. He had worked for Tri-City Grocery for many years and later for Air Products. He retired from Air Products with over 26 years of service and had over 2 million hours of driving without an accident. His early years were coaching sporting activities of his son's and enjoyed hunting and fishing. He enjoyed gardening and boating and was an all-around history buff. Merl was an avid St. Louis Cardinals and Blues fan, loved listening to the radio outside, and enjoyed entertaining friends and family with pool time festivities and a good barbeque. He cherished his family and many friends and will be remembered for his genuine and loving personality and the love he had for all.
He is survived by three sons and a daughter-in-law, Kevin McCullough of Palm Springs, California, Bryan McCullough of Houston, Texas and Chris and Leslie McCullough of Granite City; four grandchildren, Sophia McCullough, Matt and Courtney McCullough, Matt Little, Kaleb Crook, and Kile Crook; two great-grandchildren, Rylee McCullough and Teagan Little; other extended family and friends.
In addition to his beloved wife of 56 years, he was preceded in death by a daughter, Patricia Ann "Patty" McCullough; a son, Matthew "Matt" McCullough; an infant son, Michael McCullough; a grandson, Michael McCullough; a brother, Darrell McCullough and a sister, Barbara Painter.
In celebration of his life, a celebration of his life will be held at the Knights of Columbus, 4225 Old Alton Road in Granite City on Sunday, December 26, 2021, from 3:00 p.m. until 6:00 p.m. Burial will be at Sunset Hill Memorial Estates in Glen Carbon. Memorials may be made to the American Diabetes Association or to the American Cancer Society. Irwin Chapel of Granite City is in charge of arrangements. www.irwinchapel.com
Obit Provided By:
Irwin Chapel Funeral Home