Melba Greer
Granite City | Saturday, May 28 2022 |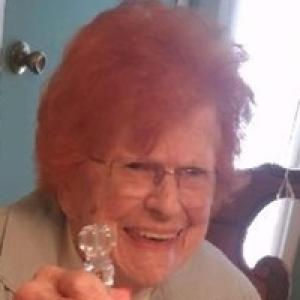 Melba D. Greer, 91, of Granite City, IL, passed away at 12:30 a.m. Sat. May 28, 2022 at her home while under hospice care.
She was born Aug. 6, 1930 in Parma, MO to the late Carl & Maude (Jaynes) Minehart.
On June 4, 1955 she and Jack D. Greer were married in Granite City at Mt. Zion Baptist Church. He preceded her in death Sept. 4, 2006.
Melba had been an insurance bookkeeper and was a member of 2nd Baptist Church in West Granite City. She loved to read and do crosswords.
She is survived by 2 daughters: Marla (John) Million of Granite City and Jaclyn "Jaci" (Mark) Greer-Andrews of Port St. Lucie, FL; 4 grandchildren: Dawn (Tim Hopkins) Turner and Jack, Hannah and Kali Andrews; 4 great-grandchildren: Ciara, Jacob, Sebastian and Chloe; and a great-great-grandson: Joey.
In addition to her husband and parents, she was preceded in death by 11 brothers and sisters.
The family will hold a celebration of her life at a later date.
Arrangements with online information and guestbook through Wojstrom Funeral Home & Crematory may be found atwww.wojstrom.com
Obit Provided By:
Wojstrom Funeral Home & Crematory Inc