Mary Theisen
Alton | Thursday, September 8 2022 |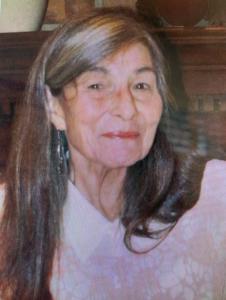 Mary Jane Theisen, 71, died at 11:45 a.m. Thursday, September 8, 2022, at Alton Memorial Hospital. Born April 27, 1951, in Richmond Heights, MO, she was the daughter of William and Edna (Coleman) Boekesch. Surviving is her daughter, Jessica Spring Inniss, of St. Louis, MO, and her sister, Jeanne (Kirchman) Clark, of Freeburg, IL., as well as several nieces and nephews. She was preceded in death by, her husband, Kevin Neil Theisen, her sister, Kay Suzanne (Kirchman) Walt, of St. Louis, MO, and her brother, Robert William Boekesch, of St. Louis, MO. Information regarding the time and place of the memorial service is still pending. An online guestbook may be found at www.gentfuneralhome.com
Mary was a security supervisor for the Galleria Mall in St. Louis, MO. She was also a part of the security detail for the Alton Belle, and the Alton Square Mall. Mary was a diligent women's rights activist and served as the comptroller for the National Organization of Women's St. Louis Office. In her earlier years, she was a highly competitive athlete, a proficient sketch artist, and a fine seamstress and gardener. In her later years, she focused on staying politically informed on women's rights, tending to her garden, and adored caring for her two cats and two small dogs. Mary was a giver and believed in making a direct positive influence in the community where she lived. She helped many in need throughout her years on Christian Hill, in Alton, with whatever she had to offer, even if it only meant listening with a compassionate ear. She was loyal in her friendships, maintaining contact with grade school classmates and people she had worked with, up to her passing. On the morning of September 8th, 2022, another of the many saints that have graced the Hill of the Christians in Alton, Illinois, faded into the soft, gentle, peace of eternity with dignity and honor.
Memorials issued on behalf of Mary Theisen may be made to Forest Park Forever by tapping on the following link: https://www.forestparkforever.org/donate
Gent Funeral Home in Alton is in charge of arrangements.
Obit Provided By:
Gent Funeral Home