Mary Ellen Minton
Brighton | Sunday, May 15 2016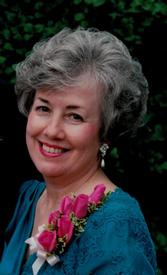 Mary Ellen Minton, 74 of Brighton, died unexpectedly at 3:12 P.M. on Sunday, May 15, 2016 at her home.

She was born to the late Joseph & Blanche (LaBorenz) Netrval on April 28, 1942 in St. Louis, Missouri.

Mary Ellen married Joe William Minton on October 2, 1965 in St. Louis, Missouri. He survives and resides in Brighton.

Besides her husband, she is survived by a daughter and son in law; Michelle & Steve Ritzhaupt of Brighton, 1 son; Michael Minton of Brighton, 2 grandchildren; Jacob Stephen and Rachel Annabelle Ritzhaupt both of Brighton, 1 sister in law; Linda Elking of St. Louis, Missouri, numerous nieces, nephews, great nieces and great nephews, great great nieces and great great nephews.

Mary Ellen was known for her great passion and the love she had for her family. She was a devoted wife, mother, grandmother and aunt.

Her parents, 1 son; Steven Timothy Minton, sister and brother in law; Mary & Ronald Eisenhauer, 1 brother in law; Ronald Elking preceded her in death.

Visitation will be from 4:00 PM until 8:00 PM on Tuesday, May 17, 2016 at Targhetta & Wooldridge Funeral Home in Brighton

Funeral Service will be held at 10:00 AM in Wednesday, May 18, 2016 at Targhetta & Wooldridge Funeral Home in Brighton.

Pastor Joyce Anders will officiate.

Memorials may be made to the Southwestern Foundation for Education Excellence.
Obit Provided By:
Targhetta & Wooldridge Funeral Homes I