Mary Sauerwein
Jerseyville | Tuesday, October 5 2021 |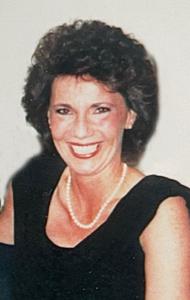 Mary Ellen (Bartlett) Sauerwein, 75, passed away unexpectedly at 2:24 p.m., Tuesday, October 5, 2021, at Jersey Community Hospital in Jerseyville.
She was born in Jerseyville, Il., on May 6, 1946, the youngest of three children born to William Sigmond and Dorothy Mariann (Plummer) Bartlett.
Mary Ellen was a 1964 graduate of Jersey Community High School in Jerseyville, where she performed as a majorette, drum, and bugle corps musical unit, participating in numerous parades and competitions.
She married Louis Edwin Sauerwein on June 27, 1970, at the First Presbyterian Church in Jerseyville, and together they raised three children.
In her early years of marriage, they participated in Khoury League, coaching the "Sauerwein Sluggers". She was also a Brownie and Girl Scout leader for the Rainbow Girls. She loved sewing, crafting, creating floral arrangements for school dances; anything to showcase her artistic talents. She enjoyed gardening, home improvements, and decorating their home for the holidays.
Her professional career included various jobs throughout her life, including candy striping at Jersey Community Hospital, Stadium Theatre both in Jerseyville, Secretary at Olin Corp. in East Alton, Walston Aviation, a dental assistant for Dr. Berry in Bethalto, and owning and operating her own clothing store, "Clothes Corner".
Later in life, she devoted her time of being a full-time Mother and Grandmother for her family. Above all, Mary Ellen's life centered around her family. She was a devoted wife, loving mother, and grandmother, and took great pride in children and grandchildren. She attended every baseball, football, dance recital, and all banquets for each of these sporting events, never missing a one.
In 2007, she suffered a spinal hemorrhage which left her partially paralyzed. She was a resident of Jerseyville Manor Nursing Home, where she formed close relationships with her caregivers, often referred to as "Momma Kardashian". She left her mark and will never be forgotten.
Surviving are her husband, Louis Sauerwein of Jerseyville; her three children and their spouses, Crystal Sauerwein, and her fiance' Nic Giannoussidis of St. Louis, Mo., Stephanie and Jason Smith of Jerseyville, and Andrew and Heather Sauerwein of Jerseyville; seven grandchildren, Kailey, Ashley and Lilly Smith, Whitley (Sauerwein) and her husband, Joe Heitzig, Sydney Sauerwein, Drew Sauerwein, and his fiance' Caty Garris, and Jaxton Sauerwein; two great-grandchildren, Greyson and Blakely Sue; and one brother, William Carl Bartlett of Nebo.
In addition to her parents, she was preceded in death by a sister, Judith Tepen; and her father-in-law and mother-in-law, Edwin and Marie Sauerwein.
Visitation will be held from 4 p.m. Tuesday until the time of services at 7 p.m. at Crawford Funeral Home in Jerseyville. Rev. Brent Meyer will officiate.
Memorials may be given to either St. Jude Children's Research Hospital or Riverbend Humane Society in Jerseyville.
Memories may be shared at www.crawfordfunerals.com.
Obit Provided By:
Crawford Funeral Home