Mary Hires
Carrollton | Sunday, January 30 2022 |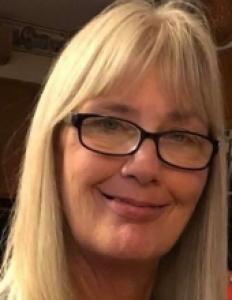 Mary Elizabeth (Kirbach) Hires, 64, of Carrollton passed away peacefully at home surrounded by her family on Sunday, January 30, 2022. Mary courageously fought battles with breast and lung cancers while continuing to care for her family, friends, and community.
Mary was born November 7, 1957 in Carrollton to Ray and Lois (Logan) Kirbach. A lifelong resident of Carrollton, she grew up on a farm west of town and enjoyed days of exploring and playing with her brothers, Rich and Dan, and their many Kirbach and Logan cousins. She also enjoyed visiting her grandparents Roy and Winifred Logan in Eldred.
After graduating from Carrollton High School in 1975, she attended St. John's Hospital School of Nursing in Springfield, ultimately deciding that was not her calling. She returned to Carrollton and spent the first 20 years of her career at Carrollton Bank. She earned her Series 7 investment license through self-study while working, serving on numerous boards and organizations, and in the midst of her childrens' various activities. She became a financial advisor for Edward Jones in Spanish Lake, MO in 1996 before settling into her final position at Wells Fargo Advisors (then A.G. Edwards) in Alton in 2000. Treating her clients with honesty, integrity, and great care was very important to her.
Her greatest joy and accomplishment in life was her family. She married Rick Hires on April 23, 1977, and welcomed her two children: Kristen Marie and Brian Daniel. After divorcing in 1996, she became Grandma Hires to Lia Kristen Roundcount in 1997, followed by Benjamin Charles Hires in 2013 and Brynn Aubrey Hires in 2016. She was never happier than when she was cheering on her kids and grandkids from the stands, chaperoning field trips, being a room mother, or organizing fundraisers for the PTO, #1 Booster Club, and Band Boosters. Mary was born to be a mother and grandmother.
Mary also enjoyed many activities, not the least of which were countless rounds of golf at Lone Oak and other area courses with her many friends. In the 1980s she was a member of the Carrollton Tennis Association. She loved to play piano, grow flowers, and to cross-stitch and knit. She made numerous hats and scarves to give away to friends, family, and donation boxes.
Mary was also a longtime member of the Carrollton Public Library Board and Boyd Memorial Hospital Board. She was instrumental in fundraising for the Illinois Department of Corrections Greene County Work Camp in White Hall, and she helped to organize the Carrollton Bicentennial celebration in 2019. To say her presence in Carrollton will be missed is an understatement.
Mary is survived by her children Kristen (partner Brandon Olson) Sammons of Merrillville, IN and Brian (wife Beth) of St. Charles, MO; her grandchildren Lia (partner Shane Tonnies) of Maryville, and Ben and Brynn of St. Charles, MO; brothers Dan (wife Michelle) Kirbach of Winchester and Rich (wife Carol) of Springfield; nephew Logan (wife Bailey) Kirbach of Springfield and niece Shelby (husband Jared) Neisen of Quincy; numerous aunts, uncles, cousins, and friends near and far. She was preceded in death by her parents, grandparents, parents-in-law Jess and Niela Hires, and her special cousin David Logan.
Memorial mass will be celebrated 10:00 a.m .Tuesday, February 8, 2022 at St. John's Catholic Church in Carrollton burial will follow in St. John's Catholic Cemetery. Visitation will be from 4:00-7:00 p.m. Monday at the church with a prayer service at 3:45 p.m. Airsman-Hires Funeral Home in Carrollton is in charge of arrangements. In lieu of flowers, the family asks that you donate memorials to the Carrollton Public Library, Boyd Memorial Hospital, or the Carrollton Food Pantry. In honor of Mary, please be kind to each other. Condolences may be left online at www.airsman-hires.com
Obit Provided By:
Airsman Hires Funeral Home