Marva Bachman
Brighton | Sunday, January 30 2022 |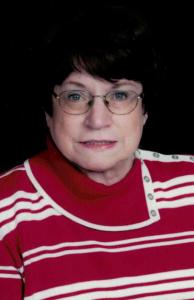 Marva Lou Bachman, 82, died at 2:30 a.m. Sunday, January 30, 2022, at her home in Brighton.
Born December 18, 1939, at home in Calhoun County, she was the daughter of the late Paul Everett (1912-1954) and Lucille Mildred (Shook) (1917-1994) Hagen. She graduated from St. Ambrose Grade School in 1953 and Marquette High School in 1957. She married David Lee Bachman on May 28, 1960. He survives. Marva retired from Millers Mutual Insurance where she was employed from February 1977-February 1998. Previously she was employed at Brighton Water Company from November 1969-September 1976 and Alton Box Board Company from June 1957-November 1961. She was a member of St. Alphonsus Catholic Church in Brighton and had been a card club member since 1966. Marva liked reading, music, flea markets, garage sales auction, cooking, travel, camping, playing cards, antiques, jokes, the Kentucky Derby, her December birthday, watching Cardinals baseball, and watching her grandsons play baseball and football.
Along with her husband, David, she is survived by a daughter, Jean Elizabeth Runtz (Michael) of Godfrey, and their children, Tyler Jacob Runtz and Amanda Kathryn Runtz, a son, Wade Patrick Bachman (Chris) of Brighton, his children, Zachary Wade Bachman and Colton Lee Bachman, four step-grandchildren, Emily Slayback (Jordan), Allison Tucker (Andy), Daniel Hartzell and Stephen Hartzell, three great-grandchildren and one on the way, Charlotte "Charlie" Anne Tucker, Amelia Rose Tucker, and Harper Anne Slayback and Josie Jane Slayback expected in the near future. Also surviving are two sisters, Marilyn Rundell (Paul) of Jerseyville and Judith Ann Czerny of Benicia, CA, two brothers-in-law, Robert Bachman (Judy) of Godfrey, and Dale Bachman (Shelley) of Brighton and many nieces and nephews. Besides her parents, she was preceded in death by her grandparents, Felix and Lavena Hagen and Ralph and Anna (Seidler) Shook, her father and mother-in-law, Fred and Mary (Bowman) Bachman, and a niece, Deborah (Rundell) Blackorby.
Visitation will be from 4:00-7:00 p.m. Friday, February 4, 2022, at Gent Funeral Home in Alton. A Mass of Christian burial will be at 10:00 a.m. Saturday, February 5, 2022, at St. Ambrose Catholic Church in Godfrey. Father Steven Janoski and Father Bill Kessler will officiate. Burial will be at Valhalla Memorial Park in Godfrey. Memorials may be made to St. Jude Children's Research Hospital or Marquette Catholic High School. Online guestbook and information may be found at www.gentfuneralhome.com
Obit Provided By:
Gent Funeral Home