Martin Dooley
Granite City | Saturday, April 23 2022 |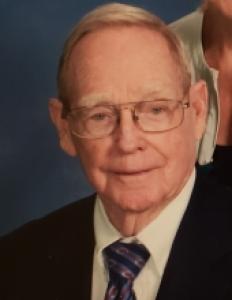 Martin Joseph Dooley Jr., 92 of Belleville and formerly of Granite City passed away on Saturday, April 23, 2022, at his home.

Martin was born on September 15, 1929, in St. Louis; the son of the late Martin J. and Edna (MCabe) Dooley Sr.

Martin was a machinist for McDonnell Douglas and Boeing Aircraft and proudly served his country in the United States Army during the Korean War. He was a long-time and active member of St. Elizabeth Catholic Church in Granite City where he was a member of the Holy Name Society, a member of the Granite City Knights of Columbus, and the Granite City Elks Lodge 1063. Martin was a graduate of the St. Louis University High School Class of 1948. He was a well-known accomplished athlete, excelling in swimming and diving. He loved all sports, especially golf, where a scored 3 holes-in-one. He was a soccer coach and was always ready for a good game of basketball, football or a baseball game. Martin loved to be outside where he enjoyed his days of fishing or just spending time with his family. Martin will be remembered for the love of his family and all the special times they shared together.

Martin is survived by and will be missed by his wife; Helen D. (Kayser) Dooley, whom he married on May 10, 1950; daughters, Mary and Jim Payne of Parker, CO, Patricia "Patty" and Bob Gregory of Belleville, IL; sons, Marty and Joan Dooley of Ft. Collins, CO, Daniel J. and Pam Dooley of Morton, IL; grandchildren, Caitlin Dooley, Meaghan Dooley, Henry Dooley, Matthew Dooley; great-grandchildren, Zoey Balcer, Alex Balcer, Mazzy Balcer; daughter-in-law, Jennifer Sweeny Balcer Jochens and many other close family members and friends.

In addition to his parents, Martin was preceded in death by his grandson; Christian Balcer; sisters, Patricia Dooley, Jane Dooley Smith, Rose Dooley Skillman; brother, James Dooley.

In celebration of Martin's life, a visitation will be held on Wednesday, April 27, 2022, from 11:00 a.m. until the time of the services at 12:00 p.m. at St. Elizabeth Catholic Church, 2300 Pontoon Road in Granite City with Fr. Alfred Tumwesigye officiating. Memorial donations are suggested to Beverly Farm Foundation, 6301 Humbert Road, Godfrey, IL 62035.
Beverly Farm Foundation is a loving, caring home for adults with developmental disabilities, providing each individual with physical and emotional security and a dignified quality of life, with opportunities and challenges, within each individual's functional capabilities. Irwin Chapel, 3960 Maryville Road in Granite City is serving the family.
Obit Provided By:
Irwin Chapel Funeral Home