Marsha Mortensen
Wood River | Sunday, August 6 2023 |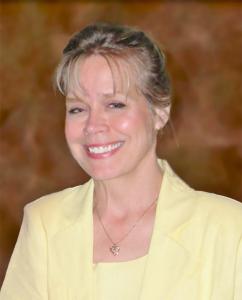 Marsha Lynn (Sever) Mortensen, 71, of Medora, passed away at 12:48 a.m. on Sunday, August 6, 2023, at Evelyn's House in Creve Coeur, MO, following a three-year battle with ovarian cancer. Born on December 14, 1951, in Wood River, she was the cherished daughter of Marion E. "Bud" and Germaine "Gerri" (Braundmeier) Sever.
Marsha stood out as a beacon of love and faith, a gentle soul who found joy and goodness in every corner of her life. She inherited her unwavering work ethic from her parents, developing a vast array of skills that ranged from quilting and sewing to baking and gardening. Marsha's passion for learning was evident in the multitude of books and journals that adorned her home. Often seen with a pen and paper in hand, she meticulously documented her life's moments, big or small. A testament to her lively spirit, Marsha had a remarkable wit and an infectious sense of humor that was cherished by all who knew her.
Music played a pivotal role in Marsha's life. From a young age, she exhibited an unparalleled talent as a piano player, using her gift to share her faith and her profound love for Jesus Christ. Over the years, she formed treasured bonds through various choirs and events, where she often played as the pianist or organist. A devoted member of the Church of Jesus Christ of Latter-Day Saints, Marsha served her church community with love and gratitude.
Marsha's personal life was equally rich and fulfilling. She celebrated her love with Reid Mortensen on July 7, 1972, in the Mesa Arizona Temple, and together they were blessed with six children, 24 grandchildren, and one great-grandchild. Marsha's love and devotion for her family knew no bounds, often seen in the little things, like attending sporting events or baking cookies. Her later years were adorned with travels, cherishing moments with her children and grandchildren scattered around the country.
In 2015, Marsha joined hands with her daughter, Ginger, to establish Ginger Bean Bakery. Their partnership, though cut short by Marsha's health, was a testament to her undying love for baking and the bonds she formed with co-workers and customers.
She leaves behind a legacy of love, survived by her husband, Reid, their children, grandchildren, great-grandchild, siblings, and an extended family of nieces, nephews, and cousins who she cherished dearly.
A visitation will be held from 3-7 p.m. on Friday, August 11 at The Church of Jesus Christ of Latter-Day Saints, located at 6500 Humbert Ave, Godfrey, IL. Funeral services will be conducted at the same location the following day, Saturday, August 12 at 10 a.m. Marsha will be laid to rest at Maple Lawn Cemetery in Medora.
In remembrance, the family kindly suggests that instead of flowers, memorial contributions be made to Evelyn's House. Contributions will support the facility that provided unparalleled care to Marsha and her family during her final days. Donations can be directed to "The Foundation For Barnes-Jewish Hospital, PO Box 790369, St. Louis MO 63179-9917, C/O Evelyn's House in honor of Marsha Mortensen" or through the online link: https://www.foundationbarnesjewish.org/transform-health-care. Paynic Home for Funerals has been entrusted with the arrangements, and condolences can be shared online at www.paynicfh.com.
Obit Provided By:
Paynic Home for Funerals