Marlyn Kruescheck
Maryville | Tuesday, October 6 2020 |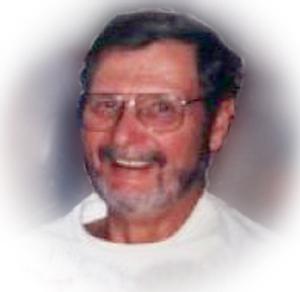 Marlyn August Frank Kruescheck, of Maryville, IL, born in Granite City, IL on August 3, 1929, passed away peacefully in his home, with loved ones by his side, on Tuesday, October 6, 2020 at the age of 91.
Marlyn was confirmed at St. John's Church in Granite City in 1943. He attended school at Sand Prairie, Granite City and graduated in 1947. Marlyn joined De Molay when he was a junior in high school. In 1948, he became Master Councilor. He earned a Degree of Chevalier while in the International Supreme Council, Order of De Molay and was granted the Life Membership in the Triple Lodge No. 835 in December of 2010.
Marlyn farmed for many years on the Relleke family farm in Sand Prairie while he lived with Ivan "Bud" and Emma Relleke.
In January of 1952, he joined the 44th Infantry Division of the National Guard. Before receiving orders for Korea, he proposed to Charlotte Meyer. They were married on September 6, 1952. He was assigned to gun crew while in Korea, on a M114 155mm Howitzer. His gun crew was chosen to fire the 300,000th round in 1952. Armistice was signed on July 27, 1953, the 44th Division was then stationed in Fort Lewis, Seattle, WA, before returning to Illinois
In April of 1957, he started working at Granite City Steel. He began as a laborer and was then transferred into the Industrial Engineering Program. In July of 1958 he advanced to Foundry Foreman in the Blast Furnace Department. Maryln retired from Granite City Steel in 1986 as Turn Foreman.
Working shift work, Marlyn was still able to help on the Relleke farm and managed to build the family home on the bluff in Collinsville. It was always his dream to have a home on the bluff.
Marlyn enjoyed making horseradish from the roots that he got from the Relleke farm, having lunch with the "lunch bunch" - the friends from the St John Church, spending vacations with family and friends, enjoying their condo in Florida with the "Florida Family," helping during Holiday Harvest, and assisting where he was needed to serve at St. John United Church of Christ.
He was a loving husband and a wonderful father. Marlyn touched so many people's lives. He will be missed but not forgotten.
He was preceded in death by his wife, Charlotte (nee Meyer), and daughter, Nancee Lynn.
Surviving are daughter, Marla (Gregg) Allen of Spokane, WA; and sister-in-law, Karen Sue (nee Meyer) Kee of Granite City, IL (sometimes referred to as his third child).
Memorials may be made in Marlyn's honor to Shriner's Hospital for Children, Residential Hospice or St. John United Church of Christ. Check should be made payable to the organization and mailed to the funeral home at 2800 N. Center Street, Maryville, IL 62062.
A Celebration of Life will be held at 1:00 pm, Saturday, May 22, 2021, at Barry Wilson Funeral Home, Maryville, IL.
Condolences may be expressed to the family at barrywilsonfuneralhome.com
Obit Provided By:
Barry Wilson Funeral Home & Cremation Services