Mark A. Musgrave
Brighton | Monday, January 12 2015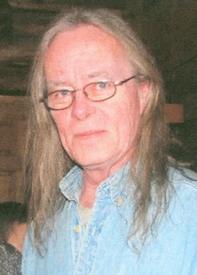 Mark A. Musgrave, 62, passed away at 2:38 a.m. Monday, January 12, 2015 at his home.
Born June 3, 1952 in Wood River, he was a son of Richard and Agnes (Mennemeyer) Musgrave.
He and SuLin M. Huss were married Feb. 6, 1970. She survives in Brighton.
A U.S. Army veteran, Mark worked as a blacksmith for Laclede Steel for 30 years. He was very active in the Living History Rendezvous historical reenactments throughout the area.
In addition to his wife, he is survived by a son, Chad (Debbie) Musgrave of Brighton; a daughter, Jessica (Jon) Rigler of Worden; 3 grandchildren, Samantha, Chloe and Ike; 2 brothers, Maurice (Susan "Susie") Musgrave of Brighton and Michael (Carol) Musgrave of Godfrey; two sisters, Joan Rhodes of Texas and Anne Dunse of Godfrey; and many nieces and nephews.
He was preceded in death by his parents; an infant son, Jeremiah Musgrave; a sister, Helen Dobelman; and a brother, Richard Musgrave.
The family will hold a gathering in Mark's memory at a later date.
Obit Provided By:
Paynic Home for Funerals