Marie Markowitz
Edwardsville | Thursday, January 1 2015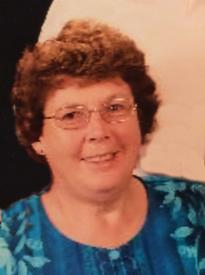 Crystal Marie Markowitz of Edwardsville, Illinois died at 3:30 a.m. Friday, January 1, 2016, at her home.
She was born June 15, 1939 in Waseca City, Waseca County, Minnesota the daughter of Lloyd and Ellouise (Robinson) Parrish. She attended school at Medford, MN. She was a devoted mother, grandmother and great grandmother and friend to many. She moved to Illinois in 1964 where she raised her children, loved to garden, and make crafts. She enjoyed helping others, as she worked as a teacher's aide in the Edwardsville school district. She became a CNA and worked for several years before becoming the Activities Director at Madison County nursing home. Her professional and personal life was devoted in service to others.
She was a member of The Church of Jesus Christ of Latter Day Saints in Edwardsville, Illinois. She served in the New Zealand AucklandMission and was called to lead as Relief Society President, Young Women's President, taught Sunday school, and actively participated in Singles groups. She served as a Temple worker and church was an important and everyday part of her life.
She is survived by one daughter, Brenda Lee (and Kerry) Denney, of Rexburg, ID; and two sons, Brian Markowitz of Tempe, AZ, and William Charles (and Lisa) Markowitz, of Edwardsville;12 grandchildren, 18 great grandchildren; three sisters, Faye Noble of Kenyon, MN, Marjorie (and James) Moeckly of Owatonna, MN, Carol (and Roger) Pitan of Medford, MN; two brothers Leonard (and Rose) Parrish of Lake City, MN, and Rodney Parrish of Medford, MN.She was preceded in death by her parents, and infant sister Diane and brother Mitchell.
Visitation will be from 4 to 8 p.m. Thursday, January 7, 2016, at Weber & Rodney Funeral Home in Edwardsville. Services will be at 11:00 a.m. Friday, January 8, 2016, at The Church of Jesus Christ of Latter-Day Saints in Edwardsville. Interment will be Monday, January 11, 2016, in Blooming Grove, Minnesota. Condolences may be expressed online at weberfuneralhome.com. In lieu of flowers donations can be made to The Church of Jesus Christ of Latter Day Saints Missionary Fund or online at https://www.ldsphilanthropies.org/missionary.html
Obit Provided By:
Weber & Rodney Funeral Home