Margaret Steinkoenig
Highland | Sunday, January 30 2022 |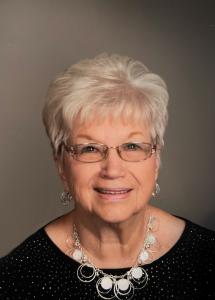 Margaret N.(Marge) Steinkoenig, 84, passed away on Sunday, January 30, 2022, at her home in Highland, Illinois, with family by her side. After a long fight with cancer, she is now at peace with the Lord.
Marge was born on March 12, 1937, in Beaver Prairie, Illinois, to Robert and Alvina (Heldorfer) VonAlst. She was married to Gerald (Jerry) Steinkoenig on July 20, 1957, and with much love, again on September 7, 1957, with God as their witness.
Marge worked and retired from Marine Garment. A seamstress by trade, Marge was also very talented and opened Craft Palace, on the square, in Highland. As a local business owner, with her sister Verna, they sold handmade crafts of many kinds. They also traveled regionally, during craft fair season, packed, set up, sold, and re-packed weekend after weekend. After many years of hard work, Marge retired at age 60 to spend time with family and travel with her husband.
In retirement, Marge was a snowbird, spending 18 winters at their home in El Mirage, Arizona. There, they enjoyed being with friends, golfing, playing cards and games, 4 o'clock happy hours, and entertaining.
Marge loved to spend time with her family and hosted many holidays and gatherings. She and Jerry made quite the team when preparing meals for the family. Sometimes simple, sometimes elaborate, all delicious, and many which cannot be duplicated.
Marge also enjoyed reading a good novel in her free time. From romances to mysteries, she would always have a book by her side. Playing cards, though, was what she lived for. She was always ready to whoop the grandkids in a game of euchre or play switcheroo with anybody that would sit down at the table. She always had her money pouch with her, ready for a game.
Camping at Carlyle Lake, from the time the kids were young, was a lifelong pastime. From tents to a big RV, and everything in between, Marge and her family spent summers at the lake. While at the lake, she also loved fishing for white bass, out on the boat with her sister Arlene and her nieces and nephews. Then, she would get out the fryers for a fish fry with all the fixings.
Marge also enjoyed traveling, having a nice dinner out, and visiting wineries as often as they could. They would age their favorite wines and save them for special occasions.
Marge was also well known as "Gram." Short for Grandma, she loved her grandchildren immensely. She was there to help, nurture and guide her children to be great parents, as she was. They all cherish her and she will be greatly missed.
What Marge was most proud of, were her four children. She was proud of each of them, how they succeeded in their careers, the people they became, and the beautiful, loving families they have made. She was very special to each and every one of her children, and they will always hold her dearly in their hearts.
Survivors include: Husband - Gerald W. "Jerry" Steinkoenig , Highland, IL; Son - Bradley A. (Rozann) Steinkoenig, Highland, IL; Daughters - Michelle A. (Randy) Mershon, De Kalb, IL; Denise K. (Anthony) Shelton, Wildwood, MO; Dee A. S. (David) Barnard, Edwardsville, IL; Grandchildren - Heather R. (Jacob) Gutzler; Major Corey A. (Emily) Steinkoenig, US Air Force; Reed J. Anderson; Jacob A. Anderson; Brandon M. (Stacy) Venhaus; Dustin G. Venhaus; Derek J. (Katie) Venhaus; Emily P. (Major Ross Puffer, MD, US Army) Barnard, OD; Benjamin D. (Jacquelyn) Barnard; Christian D. Fredericks; Great Grandchildren - Jackson Gutzler; Addison Gutzler; Emerson Gutzler; Karson Gutzler; Abbie Venhaus; Macie Venhaus; Wade Venhaus; Ellie Venhaus; Levi Venhaus; Robin Barnard; Knox Puffer; Sister - Arlene Hilmes; Brother - Gerald (Ruth) VonAlst; Sister - Marita J. "Marty" Ringering; Brothers In-Law - Joseph (Belinda) Steinkoenig; John (Sue) Steinkoenig; Sisters In-Law - Marilyn Haukapp; Judy Steinkoenig.
She was preceded in death by: Father - Robert H. VonAlst; Mother - Alvina D. VonAlst; Son In-Law - Kenneth R. Anderson; Sister - Verna M. Zobrist; Brothers - Terrence L. VonAlst; Henry J. VonAlst - infant; Brothers In-Law - Greg Hilmes; Robert Zobrist; Bernard Ringering; Kenneth Steinkoenig; Charles Fencl; Wayne Haukapp; Sisters In-Law - Donna Fencl; Lillian Steinkoenig; Carol Steinkoenig.
Visitation will be held from 4:00 PM to 8:00 PM on Thursday, February 03, 2022, at Spengel-Boulanger Funeral Home in Highland, IL, and from 8:00 AM to 9:30 AM on Friday, February 04, 2022, at Spengel-Boulanger Funeral Home in Highland, IL.
Funeral Mass will be at 10:00 AM on Friday, February 04, 2022, at Saint Paul Catholic Church in Highland, IL, Rev. Father Pat G. Jakel, Pastor, officiating
Interment will be at Saint Joseph Catholic Cemetery in Highland, IL.
Memorial contributions may be made to the American Cancer Society or St. Paul School Educational Foundation.
Obit Provided By:
Spengel-Boulanger Funeral Home