Margaret McManus
Granite City | Friday, October 29 2021 |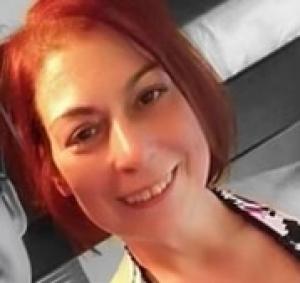 Margaret Louise McManus, age 55, of Granite City, IL, formerly of Belleville, IL, passed away on Friday, October 29, 2021. Margaret was born on March 31, 1966, in Belleville, IL, the daughter of the late Don Dubois Sr. and Wanda (Frisbee) Matney.
On July 7, 2017, Margaret married Patrick McManus in Belleville, IL. Margaret had a love for all animals and worked for the Humane Society of Belleville for many years. One of her greatest joys was spending time with her family and friends.
Margaret loved life, she loved to laugh, she loved to cook, but most of all she loved her family. She will be sadly missed by all who knew and loved her.
In addition to her parents, Margaret was preceded in death by her beloved Pomeranians Ted and Nibbles.
Margaret is survived by her devoted husband, Patrick McManus of Granite City, IL; loving daughter, Elizabeth Scheibel, who is currently serving in the United States Navy, stationed in San Diego, CA; step-father, James Edward Matney Jr. of Belleville, IL; mother-in-law, Robin Matney of Belleville, IL; brothers, Don(Mary) Dubois of Belleville, IL; James David(Nikki) Matney Sr. of Belleville,IL, nephews; James David "Davey" Matney Jr, Quincy and Xavier Jackson, Jeremy Asbridge and Don"Donny" Dubois, nieces; Amerie and Isabella Matney, Olivia Jackson, Stephanie(John) Asbridge and Misty Dubois, great-nephew, Eli; sister-in-law; Casey McManus, Uncle; Dennis(Cheryl) Ashbridge of Belleville, IL; and beloved chiweenie, Dottie Mae.
Heaven gained another angel far too soon for those who loved her. But her light will continue to shine down from above, a constant reminder of her smile and contagious love for her family.
Do not stand at my grave and weep;
I am not there, I do not sleep.
I am a thousand winds that blow,
I am the diamond glints on snow.
I am the sunlight on ripened grain,
I am the gentle autumn rain.
When you awaken in the morning's hush
I am the swift uplifting rush
Of quiet birds in circled flight,
I am the soft stars that shine at night.
Do not stand at my grave and cry;
I am not there, I did not die.
~Author Unknown
Margaret's wishes were to be cremated and to have no formal services.
Condolences may be expressed to the family online at www.irwinchapel.com.
Obit Provided By:
Irwin Chapel Funeral Home