Marc Prifti
Granite City | Tuesday, February 1 2022 |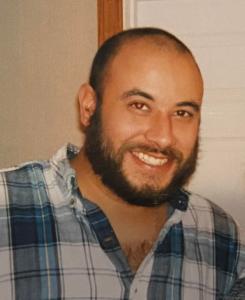 Marc Louis Prifti, Sr, 54, of Granite City, Illinois, formerly of Kirkwood, Missouri, passed away on Tuesday, February 1, 2022, from complications due to COVID.
Marc was born on May 29, 1967, in St Louis.
Marc was employed at John Sakach Co. of St. Louis in Granite City as a driver.
Marc loved just hanging out with his family, smoking and grilling his "world-famous" meats, and sitting outside with a nice cigar and a Coors Light. He enjoyed fishing, camping, and relaxing in the pool. He was also a dedicated Mizzou and St. Louis Blues fan.
Marc will be remembered for how much he loved his family and all the memories they cherish.
Marc is survived by and will be deeply missed by his wife, Beth Ann (Scaturro), his daughter, Rebecca, his sons, Marc Jr., Nicholas, and Alexander; his second family the Philippe's; Christina, James, Alexis, Aaron, and Brianna; his parents Louis and Wilma (Leithauser) Prifti; his brother Paul (Arielle) Prifti; parents-in-law Ron and Elizabeth Stern; father-in-law Mike Scaturro; sisters-in-law Sarah Scaturro, Cindy Scaturro (Andy Snider) two baseball buddy nephews and one niece; and many other close family members and friends.
Marc was preceded in death by his grandparents Perry and Dora Prifti, also his lifelong friend "brother" Brian Philippe.
Visitation will be Saturday, February 5th, 2022, from 4:30-7:00 pm. In lieu of flowers, memorials can be made to the family's wishes.
Obit Provided By:
Thomas Saksa Funeral Homes