Lucas Chesnut
Alton | Friday, November 4 2022 |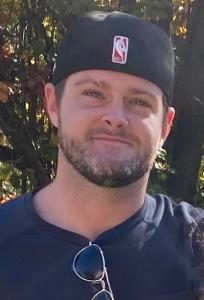 Lucas Christopher Chesnut, 29, died shortly after midnight and was pronounced by the coroner at 1:24 a.m. Friday, November 4, 2022, at the scene of a motorcycle crash.
Born on November 1, 1993, in Alton, he was the first-born son of George R. Chesnut and Cristine (Morton) Chesnut of Alton.
Lucas worked for Wieland Metals as a machinist for the last 3 years and was a member of the District No. 9 Machinist Union. Prior to this, he was employed by Weiser Concrete for 8 years. Lucas had a strong work ethic and was a blue-collar guy through and through. He wasn't afraid to work hard but he loved to "play" harder. Let's just say there was never a dull moment. Full speed ahead. Clumsy, funny, and incredibly frustrating! The realest one we knew. Our light is dimmed. Our breath is taken.
Along with his parents, he is survived by two sons, Jax Alexander Chesnut and Jace Christopher Chesnut, who love their "Diddy." Also, surviving are his two big sisters, Chelsey Dreste (Jared) of Godfrey, and Austen Chesnut (Chris Parker) of Alton, one little brother Caden Chesnut of Alton, and one little sister Ellie Chesnut of Alton. They are holding each other up.
He was Uncle "Woocus" to Brae, Harlow, Sawyer, Huddy (Dreste) and Lucy, Shae, and Baby T (Parker). He is also survived by his grandparents George R. And Cleda Chesnut of Litchfield, IL, and multiple aunts, uncles, and first cousins.
He was preceded in death by grandparents Bernie and Lucille Morton and two brothers Alexander George and Shae Isaiah Chesnut.
Visitation will be from 5:00-8:00 p.m. Wednesday, November 9, 2022, at Gent Funeral Home in Alton where funeral services will be at 11:00 a.m. Thursday, November 10, 2022.
Burial will be at St. Patrick's Cemetery in Godfrey.
Following the burial, there will be a luncheon at Decaro's, 602 East Third Street, Alton.
Memorials may be made to Jace and Jax in the care of Cristine Chesnut. Online guestbook and information may be found at www.gentfuneralhome.com
Lucas, we love you more than the bad days ahead of us. We love you more than any fight we ever have had. We love you more than the distance between us. We love you more than any obstacle that could try and come between us. We love you more.
Obit Provided By:
Gent Funeral Home