Linda Standefer Reedy
Fosterburg | Wednesday, April 30 2014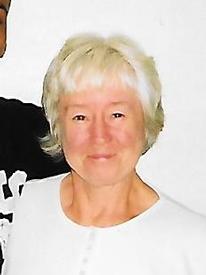 Linda Standefer Reedy, 72, passed away peacefully at 9:05pm on Wednesday, April 30, 2014, at her home surrounded by her loving family. She was born on August 18, 1941, in Carrollton, Illinois the daughter of Velma Hamilton Standefer of Moro and the late James Kenneth Lee Standefer. In addition to her mother, other survivors include one son: Jason Reedy of Alton, one daughter: Kimberly Reedy Terrell of Alton, four grandchildren: Nicco Bryant, Yazmein Terrell, Izeal Terrell, Ajiah Terrell, one sister: Sharon Smith Cole, two brothers and a sister in law: Ken Standefer, Paul and Angie Standefer, two nephews, six nieces, four great nephews, and two great nieces.
Linda attended Evangel College in Springfield, Missouri where she obtained her degree in Elementary Education. She was an elementary teacher in the Alton School District teaching at Gilson Brown before a lengthy career in the East Alton School District where she taught at Blair Elementary and Eastwood Elementary. She retired from teaching in 2004 after 49 years of instilling a love of learning in many generations of young children. During her retirement, Linda enjoyed spending time with her family, especially her grandchildren. She was also an animal lover, with a special affinity for monkeys and exotic birds. Her kind heart and generous spirit will be missed.
In celebration of her life, memorial visitation will be from 1pm until time of memorial services at 4pm on Sunday, May 4, 2014, at Pitchford Funeral Home in Wood River.
In lieu of flowers, memorials are suggested to the Treehouse Wildlife Center or to the 5A's and will be accepted at the funeral home.
Online guestbook available at www.pitchfordfuneralhome.com
Obit Provided By:
Pitchford Funeral Home