Lawrence Pranger
Jerseyville | Tuesday, December 29 2020 |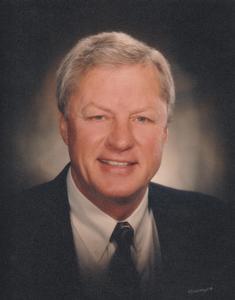 Lawrence 'Larry' Pranger, 82, passed away at 2:46 a.m. Tuesday, December 29, 2020 at Jersey Community Hospital from complications related to COVID-19. Larry was born to Herbert Pranger and Margaret (Whalen) Pranger on November 20, 1938 in White Hall, Illinois. One of four children, Larry grew up in Carrollton where he graduated from St. John the Evangelist Catholic School in 1953 and the former St. John's High School in 1957. He attended Illinois State University.
Larry met the love of his life, Mary Ann Bertman, at the former Bush's Bowling Alley in Jerseyville in 1960. After he was drafted into the US Army and graduated Basic Training at Fort Leonard Wood, Missouri, he returned on leave to Jerseyville and he and Mary Ann were married at St. Francis Xavier Church on December 26, 1961. They immediately moved to Larry's first Army duty assignment at Fort Lewis in Tacoma, Washington. Their first son Scott Michael Pranger was born there in 1963.
When Larry was assigned to Fort Gordon in Augusta, Georgia, Mary Ann returned to Jerseyville with Scott until Larry's enlistment ended later that year. He then returned to his family in Jerseyville and his employer at Shell Oil Company in Wood River, Illinois. Larry and Mary Ann's first home together in Jerseyville was on W. Exchange Street. Larry worked at Shell Oil Company until his retirement in the early 90s. His father Herbert retired from the same company in the 60s.
Larry and Mary Ann's second son Robert Lawrence Pranger was born in Alton in 1964. Their daughter Maria Ann (Pranger) Baalman was born in Jerseyville in 1968, followed by their third son Rick David Pranger in 1972. Their second and final, long-time home was on W. Barr Street in Jerseyville. Larry was very proud that all of his children received college degrees. His grandchildren seem destined to continue that trend.
Larry had a gift for coaching and brought out the best in his players. He coached teams to first place and championship finishes in four sports: baseball, basketball, football, and track. Larry coached the first ever girls track team at St. Francis Xavier School which his daughter was a member of. He was awarded the 'Trojan of the Year' award in 1977 for his coaching and positive influence on St. Francis Xavier School athletics. He was most proud of the fact that he played a major role in helping get the St. Francis Xavier School gym built alongside Father Shea and instilling a winning culture and tradition at St. Francis Xavier School. Larry helped with countless church dinners over the years, and he never missed a mass on Saturday evening. Larry also enjoyed golfing in his retirement.
After raising their own children, Larry and Mary Ann took a very active role in the upbringing of their grandchildren. When they were little, Larry enjoyed riding his bike with a grandchild in a seat on the back. When they got a little older, they learned how to ride a bike without training wheels in his yard, oftentimes with Larry pushing them off on their own for the first time. Their home was a happy place where memories were made.
Larry is survived by his brother David (Barbara) Pranger of Indianapolis; sister Jane Ann Wuellner of Alton and children Scott (Catherine) Pranger of Nashville, Robert (Louann) Pranger of Jerseyville, Maria (Anthony) Baalman of Jerseyville and Rick (Sara) Pranger of Jerseyville; grandchildren Joshua, Jonah, Jesse, Kadiah, Jackson, Harrison, Addison and Rylan; sisters-in-law Margie (late John) Bertman of Wesley Chapel, Florida, Karen (late Robert) Bertman of Jerseyville, Patricia (Ronald) Turner of Kane, Marilyn (late Lawrence) Davis of Jerseyville, and brother-in-law Charles (Kaye) Bertman of Jerseyville.
Larry was preceded in death by his father and mother, Herbert and Margaret Pranger; wife Mary Ann Pranger; sister Mary Kay (Pranger) Caselton; brothers-in-law Dr. Jude Caselton, Tom Wuellner, John Bertman and Robert Bertman; father-in-law and mother-in-law Herbert and Doris Bertman.
A Mass of Christian Burial will take place at 10 a.m. Saturday, January 9 at St. Francis Xavier Church in Jerseyville, with Father Hyland Smith officiating. A private burial will follow the ceremony at the St. Francis Xavier Catholic Cemetery in Jerseyville. Memorials may be given to St. Francis/Holy Ghost School Athletic Club or the Jersey Community Hospital Foundation.