Lawrence Bear
Jerseyville | Sunday, January 17 2021 |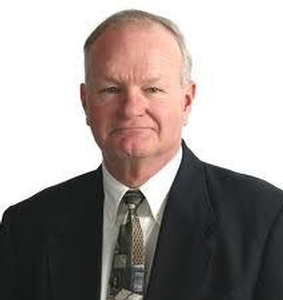 Lawrence (Larry) Bear, age 73 died January 17, 2021 at his home. He was born July 31, 1947 in Quincy, Illinois to parents Rev. Orval and Geraldine Bear. He attended schools in Camp Point, IL, Sullivan, IL and graduated high school in Lincoln, IL.
He graduated with honors from Illinois Wesleyan University in 1969 with degrees in Sociology and Theology. He then attended Garrett Theological Seminary at Northwestern University. He began his professional life first as a minister at First Methodist Church in Kenny, IL and then as a community organizer for Catholic Charities in Chicago.
He married Christine (Gilmore) Bear in 1967, and together they had three children.
In 1976 he began a long career in hospital administration acting as physician recruiter for Passavant Hospital in Jacksonville, Il then as CEO at White Hall Hospital in White Hall, IL and finally as Administrator/CEO of Jersey Community Hospital in Jerseyville, IL where he retired in 2013 after 26 years of service.
He was a member and served on the board of Westlake Country Club, a former member and president of the Illinois Hospital Association, a former Director and Chair of the JCBA, and a member of Rotary and the Elks Lodge for many years. He was an avid golfer, bowler, Cardinals' fan, and lover of music.
He is survived by his wife and golf partner, Fran, and children Margaret, Beth (John), and Zachary (Audrey), two beloved grandchildren, Jack and Violet Gajewski all of Jerseyville and a brother Edwin (Susan) of Frankfort, IL.
He is also survived by his in-laws, Cindy (Neal) Wittman, Joan (Jim) Withers, Patty (Bill) Kuebrich, JR (Pam) Tonsor, Phillip (Becky) Tonsor, Tina (Mike) Bennett, Dee Dee Tonsor, Missy (Jeff) Davis as well as many nieces and nephews, including a special niece Morgan.
He was preceded in death by his parents, a brother, Lynden, and in-laws John Robert 'Bob' and Berniece Tonsor.
Respecting his wishes his body was donated to Washington University School of Medicine.
Memorials may be directed to Jersey Community Hospital Foundation in care of Alexander Funeral Home.
A celebration of his life will be held at a later date when it is determined safe to do so.
ALEXANDER FUNERAL HOME IN CHARGE OF ARRANGEMENTS
Obit Provided By:
Alexander Funeral Home