Lauren McCauley
Collinsville | Saturday, April 16 2022 |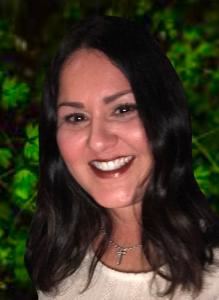 Lauren Elizabeth McCauley, 40, of Collinsville, Illinois passed away on Saturday, April 16, 2022, at her home, surrounded by friends and family. Lauren was born on June 17, 1981, the daughter of Sheila Wortham and the late Fred McCauley.
Lauren spent her career as a phlebotomist at the Gateway Medical Group Edwardsville Health Center. She was also a passionate advocate for access to healthcare and worked part-time serving patients at the Hope Clinic for Women in Granite City.
Often referred to as the Martha Stewart of South Combs Avenue, Lauren was an avid cook and baker. She was known to whip up confectionary masterpieces for special events or just because she thought you needed something special to brighten your day.
Lauren is survived by her Mother Sheila Wortham, her stepsister Jennifer Wortham, her best friend, and bodyguard Lincoln McCauley, many dear friends, beloved neighbors, and extended family.
Lauren was preceded in death by her father Fred McCauley, paternal grandparents Warren and Delphina McCauley nee Martinez, maternal grandparents Frank and Helen Kuback, great aunt Frances "Tootsie" Kuback, stepfather Elmer Wortham and stepbrother Brian Wortham.
A private graveside ceremony will be held on Saturday, April 23, 2022, at Calvary Cemetery in Edwardsville, Illinois followed by a public celebration of life gathering at 12:00 p.m. at the Mexican Honorary Commission, 1801 Spruce Street in Granite City, Illinois
In lieu of flowers, memorial donations may be made to the Skin Cancer Foundation at skincancer.org or Pound Pets Rescue in Granite City.
Lauren requested that her favorite recipe be shared here. She hoped that others would bake this cake and enjoy it with their friends and families as much as she did with hers.
CAKE (makes 3 8inch round cakes)
2 Cups flour
2 ½ Cups sugar
¾ Cup unsweetened cocoa powder
2 tsp baking soda
1 tsp salt
1 Cup vegetable oil
1 Cup sour cream
1 ½ Cups water
2 Tbsp distilled white vinegar
1 tsp vanilla extract
2 Eggs
Preheat Oven to 350 degrees
Grease pans
Sift all dry ingredients
Add oil and sour cream and whisk to blend
Obit Provided By:
Irwin Chapel Funeral Home