Laura Childs
East Alton | Saturday, July 10 2021 |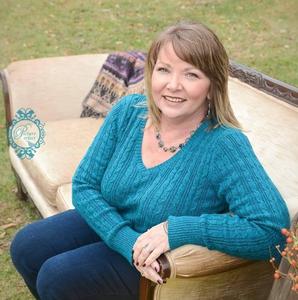 Laura Ann (Flatt) Childs was born on May 24th, 1969, at Alton Memorial Hospital Alton, IL, daughter to Paula O'Neal and Edward Flatt, Jr. loving sister to Daniele Frymire with her husband Pat and son Spencer. Also, Wyatt Flatt and companion Mallorie Davidson and his daughter Madyson Flatt. Laura attended Saint Kevin's and Roxana Community School and was a 1987 graduate. Laura made so many friends and touched the lives of so many throughout her life.
She found peace from her past and had been sober for over a dozen years. She wanted to share this so that others may find strength against their addictions and know that anything is possible, one step at a time, one day at a time.
Her strength made her a loving faithful wife to Duane Childs and a proud mother to Dennis Lee Childs. Dennis was a surprise blessing from God that she cherished and adored. Along with her own child Laura welcomed her bonus children Dakota Childs and Deidre Childs. She enjoyed Dakota's children and being a grandmother to Jax and Celia. She was her maternal Grandfather's caretaker, Joe O'Neal for the last several years and will be missed by him and so many including her aunts and uncles Robert and Debi Bushnell, Timothy O'Neal, Rhonda Plummer and Mike Flatt.
Laura had a very brief fight with advanced lung cancer. She fought bravely and privately. She was not prideful and was very humble about her struggle. To know her was to love her, she was kind, sweet, and loved with all her heart. She went with God on July 10th, 2021 to rest in heaven for eternity and to look down upon us with a smile and gracious heart. She is at peace with the lord.
She was preceded in death by her paternal Grandparents Edward Flatt, Sr. and Wanda Flatt Schenato. Her maternal Grandparents Betty O'Neal.
In celebration of her life, visitation will be from 5pm to 8pm on Wednesday, July 14, 2021, at Pitchford Funeral Home in Wood River. Funeral services will be held at 11am on Thursday, July 15, 2021, at the funeral home. Frank Akers will officiate. Burial will follow at Woodland Hill Cemetery in East Alton.
Memorials are suggested to the family and will be accepted at the funeral home.
Online guestbook available at www.pitchfordfuneralhome.com.
Obit Provided By:
Pitchford Funeral Home