Larry Hill
Granite City | Sunday, September 26 2021 |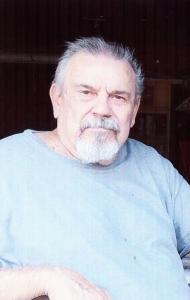 Larry Gene Hill, 76, of Granite City, IL died on Sunday, September 26, 2021, at his home.
He was born on July 24, 1945, in Puxico, MO to Roy and Verbal Morine (Beal) Hill.
Larry married Earline Hundley in Venice, IL in 1965.
The loving husband and father retired from Kraft Foods after 20 years of service. He was an avid reader who enjoyed playing with his dogs. He also enjoyed watching the St. Louis Cardinals.
Larry is survived by his wife; 2 daughters: Margaret Hill of Greenville, IL and Edith Hill of Granite City, IL; 3 sons: Gene (Michelle) Hill of Granite City, IL, Dennis (Gina) Hill of Granite City, IL, and Stacy (Devin) Hill of Granite City, IL; 10 grandchildren: Samantha, Zachary, Nick, Jayme, Jenna, Dalton, Aliyah, Harmony, Jay and Jaxon, and several great-grandchildren. Also surviving are 3 brothers: Joe Hill of Caseyville, IL, Don Hill of Collinsville, IL, and Denny Hill of Granite City, IL; 2 sisters: Nancy Wallace of Granite City, IL and Ginger Hackney of Granite City, IL, and many nieces and nephews.
Besides his parents, Larry was preceded in death by4 brothers: Red Hill, Wayne Hill, Dale Hill, and Allen Hill, and a sister, Genese Baxter.
A memorial visitation will be held on Thursday, September 30, 2021, from 4:00 p.m. until the time of service at 5:00 p.m. at Wojstrom Funeral Home & Crematory in Granite City, IL. A dinner will be held immediately after the service at the Venice Social Club in Pontoon Beach, IL.
In lieu of flowers, memorials may be made to the American Cancer Society.
Online guestbook and obituary available at www.wojstrom.com
Obit Provided By:
Wojstrom Funeral Home & Crematory Inc