Larry Garrison
Carrollton | Saturday, February 20 2021 |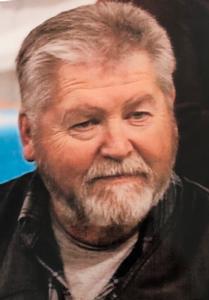 Larry Don Garrison, 65, of Carrollton died on Saturday, February 20, 2021, at 12:45 P.M. at Passavant Area Hospital in Jacksonville.
Born in Carrollton on July 12, 1955, he was the son of the late Raymond L. and Annetta (Monroe) Garrison. He married the former Linda Hoyt on August 2, 1975, and she survives.
Surviving are their children: Scott Garrison of Wrights, Stacy Garrison of Greenfield, Phillip Garrison of Carrollton, Bethany (Matt Lauman) Garrison of St. Louis, MO, Brad (Michelle) Garrison of Athensville, grandchildren: Clayton (Cassidy Ruble) Fernandes, Logan (Morgan Rogers) Fernandes, Kolby (Megan Jones) Fernandes, Jealee Clark, Tanner Garrison, Trevor Garrison, Nicole Donahue, Aubrey Garrison, Hayden McGowen, Macy Garrison, Andrew Garrison, great-grandchildren: Rilen, Braysen, Lennox, Kinslee, 'Our Little Nugget' Lynnon, brothers: Raymond Lee (Edwina) Garrison of Carrollton, Ronnie (Debbie) Garrison of Batavia, Steve (Laura) Garrison of Jerseyville.
He was preceded in death by his parents, a brother-in-law: David Hoyt and a niece Leslie Garrison. Larry worked for over 26 years for the Greene Co. Highway Dept.
He loved Demo Derby, Mud racing, side by side riding, motorcycle riding with friends and motorcycle trips with family and friends. He was a big teddy bear to many of us who knew him. He will be sadly missed.
A private funeral will be held for the family. A public walk-thru will be held on Friday, Feb. 26, 2021, from 4-7 p.m. at the Airsman-Hires Funeral Home in Carrollton. Masks will be needed and attendance will be controlled by a number of people who may be in the building at one time. A public graveside will be held on Saturday, Feb. 27, 2021, at approximately 11 a.m. at the Carrollton City Cemetery. Memorials may be made to Greenfield Tiger Backers or to Greenfield Foundation for Educational Excellence.
Condolences may be left online at: www.airsman-hires.com.
Obit Provided By:
Airsman Hires Funeral Home