Lana Edwards
Alton | Tuesday, February 8 2022 |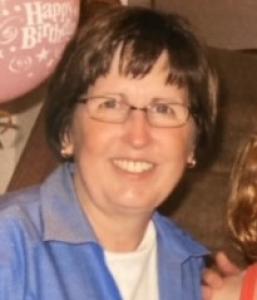 Lana Kaye Barnett Edwards, 68, died at 5:00 p.m. Tuesday, February 8, 2022, at Alton Memorial Rehab.
She was born July 15, 1953, in Wood River Hospital to Louis and Elaine (Miller) Barnett. On April 5, 1980, she married R. Steven Edwards at Calvary Baptist Church in Alton. For over 41 years, they enjoyed working together in church, traveling, motorcycling, HAM radio, golfing, watching classic films, and reading together. At the age of five, Lana began attending Vacation Bible School at Calvary Baptist Church in Alton. She accepted Jesus as Lord and Savior when she was 13 years old and was baptized along with her parents. She served as a member of Calvary in various capacities over the years including youth choir, adult choir, youth Sunday School teacher, and production support. Her faith in Jesus was the most important part of her life.
Lana graduated from Alton High School in 1971, one of 7 Valedictorians. She attended SIUE, receiving a Bachelor of Science degree in 1975. She was enrolled in the third class at SIU School of Dental Medicine, one of a group of first females accepted. She graduated in 1977 with her DMD degree. Lana began practicing dentistry after graduation in North Alton as an associate of Frank Vonnahmen, DDS. In 1978 she opened a private dental practice in Alton. In 1989 she began teaching Dental Assisting at Lewis and Clark Community College, retiring in 2008. In the 1990's she helped the LCCC Dental Assisting faculty design a unique 1 + 1 Dental Assisting and Dental Hygiene program, the first program of its kind in Illinois. She was a member of the LCCC Dental Assisting and Dental Hygiene programs advisory board.
Along with her husband, Steve, she is survived by her brother and sister-in-law Larry and Caren Barnett of Minot, ND, a nephew and wife, Reiss Barnett and Keylee Hertz Barnett, two great-nieces and one great-nephew, Savannah, Keller, and Elliot Hertz Barnett of Bismarck, ND.
She was preceded in death by her parents, a nephew Eric Barnett and her favorite uncle, Sherman Barnett.
In lieu of flowers, memorials may be made to Calvary Baptist Church Scholarship Fund.
A private funeral will be held at a later date. Burial will be at Valhalla Memorial Park in Godfrey. Gent Funeral Home in Alton is in charge of arrangements. Online guestbook and information may be found at www.gentfuneralhome.com
Obit Provided By:
Gent Funeral Home