Kyle Adam Vanausdoll
Jerseyville | Sunday, September 19 2010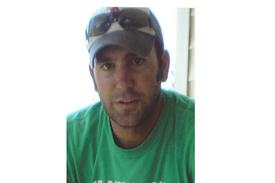 Kyle Adam Vanausdoll, 27, went to be with the Lord at 4:47 a.m., Sunday, September 19, 2010.


He was born in Jerseyville on May 31, 1983, and was one of four children born to Marty & Shelley (Smith) Vanausdoll.


Kyle attended St. Francis/Holy Ghost Catholic Schools, and graduated from Jersey Community High School with the Class of 2001 and with the Class of 2003 from Ranken Technical College. He was employed as a Local 649 union electrician with Wegman Electric.


Kyle is survived by his parents, Marty & Shelley Vanausdoll of Jerseyville; two sisters & a brother in law, Jamie & John Williams and Brooke Vanausdoll all of Jerseyville; two nephews, Kellen & Griffin Williams. Kyle also leaves behind his loving fiance', Emily Warford of Grafton, whom he was to marry on June 4, 2011. He also leaves behind a grandmother, Joan Vanausdoll of Jerseyville; eight uncles & nine aunts, Mike & Kim Vanausdoll of Arthur, Mark & Bev Vanausdoll, Marlon & Sherry Vanausdoll; Clifford & Janet McCarry, all of Jerseyville, Kirby & Carol McCarry of Carrollton, Burma Jones of Jerseyville, Kathy McCarry of Jacksonville, Greg McCarry of Jerseyville, Becky & Phillip Tonsor of Grafton and Doug & Lori Smith of Jerseyville; 29 cousins and countless close friends.


He was preceded in death by his brother, Ryan Vanausdoll; maternal grandparents, Douglas & Janis Smith; paternal grandfather, Donald Vanausdoll all of Jerseyville; an uncle, Denny McCarry of Jacksonville, and cousin, Kara Vanausdoll of Arthur.


Visitation will be from 2 to 8 p.m., Thursday at Crawford Funeral Home in Jerseyville.


A Mass of Christian Burial will take place at 1 p.m. Friday at the Holy Ghost Catholic Church in Jerseyville, with Father William Hembrow officiating.


Burial will take place in the St. Francis Xavier Cemetery in Jerseyville.


Memorials may be given to the St. Francis/Holy Ghost Catholic School in Kyle's honor.
Obit Provided By:
Crawford Funeral Home