Kenneth Wayne
Alton | Wednesday, June 21 2023 |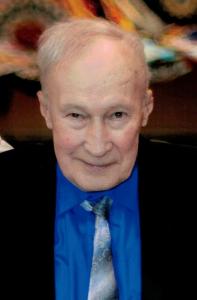 Kenneth Wayne, of Godfrey, IL., departed this realm on June 21, 2023. Kenneth Wayne was born in Alton on Valentine's Day in 1943. Perhaps it was this happenstance that resulted in an amount of love beyond measure that he proudly carried for and gave to each of his children and grandchildren each day of his life.
Many of those days found Kenneth Wayne on the road trucking, missing his young ones at home, and steering through so many seasons of his life. He could always be heard coast to coast on the CB radio under his handle, Valentine Man.
Kenneth Wayne retired from the International Brotherhood of Teamsters, Local 600, in St. Louis, MO. after 44 years of proudly grabbin' gears. He also carried a love for our bend in the river, belonging to the Alton Fraternal Order of Eagles Aerie 254, where he resided for a period as Vice President. He also enjoyed membership at the Alton Moose Lodge 951. While he was socially active in the community, some of his favorite times were with his family at the many barbecues he hosted at home, and chili cookouts in the Fall. His appreciation for the beauty in this area allowed him to carry a passion for fishing with his children and grandchildren along the river banks and secret ponds.
Kenneth Wayne leaves behind to grieve and to carry on with his love…his children, Shelia Edelen, Timothy (Jeanne) Edelen, and Joshua (Lauren) Edelen. His grandchildren… Christopher Kelly, David Axley, Stacey Edelen, Hunter Edelen, Tayler Edelen (Christopher Albert), Joshua Edelen Jr., Adri Edelen, and Chandler Edelen.
Kenneth Wayne was preceded in loss by his dad, Harley Buchanan, his sister, Gail Shaw, and his granddaughter, Jamie Edelen.
As an expression of sympathy, the family prefers memorial contributions to a charity of your choice in the honor of Kenneth Wayne Edelen.
Visitation will be from 4:00-8:00 p.m. Tuesday, June 27, 2023 at Gent Funeral Home in Alton where funeral services will be at 10:00 a.m. Wednesday, June 28, 2023.
Online guestbook and information may be found at www.gentfuneralhome.com.
Obit Provided By:
Gent Funeral Home