Kenneth Quinlan
Lake City, Iowa | Sunday, May 14 2023 |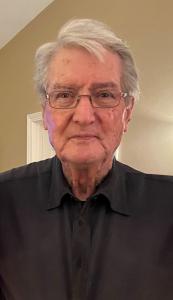 Kenneth (Ken) L. Quinlan passed away Sunday May 14, 2023. He was born on November 21, 1945 in Lake City, Iowa and was the son of Kenneth and Evelyn Marjorie (Kuebler) Quinlan. Ken graduated from Lake City High School in 1964 and enlisted in the United States Air Force in 1965. After basic training at Lackland Air Force Base in San Antonio, TX, Ken was deployed to Formosa (Taiwan) and the Philippines. He returned home and married Rose (Soyer) Quinlan in 1967 and was then assigned to Travis Air Force base in California and then to Cam Ranh Bay, Vietnam. Ken rose to the rank of Staff Sergeant and was honorably discharged in November 1971 from active service. Ken then moved to Omaha, NE, attended the University of Nebraska at Omaha and started his career as an Industrial Sales Representative.
Ken had an outgoing, friendly and inquisitive personality which made for a great career in sales which he enjoyed for many years. Ken took a great deal of pride in establishing strong relationships with his clients and enjoyed identifying creative ways to solve their business problems. In 1991, Ken moved to St. Louis and married his current wife Carol (Riggs) Quinlan in 1994. Family was very important to Ken, and he always loved getting together to share his humor and loving support. He also enjoyed golf and watching the Weather Channel. He and his wife had just adopted akitten named Ollie that he loved to watch play.
A substantial portion of Ken's life involved dealing with chronic health issues that inspired him to become active in organizations such as the Crohn's and Colitis Foundation in which he spent many years being an active part of the support community and President of the Iowa chapter. While Ken was often times stoic about his own specific health issues and liked to use humor to deflect the challenges he faced, he often helped others deal with the medical problems they faced.
Ken is survived by his loving wife, Carol Quinlan of Bethalto, IL; three children, Jill Barker of Bethalto , Jennifer Skidmore (fiancée, Paco Gallegos and children, Kevin and Angel Gallegos) of Bethalto, IL, and Chuck King (Ann) of Omaha, NE; grandchildren, Bradley, Joel and Brooke Barker, Jonathan and David King; sister, Sharon Carey (Jerry) of Jefferson, Iowa; half-brother, Joe Dewey (Kristy) of Carroll, Iowa; mother-in-law, Laura Riggs of Troy, IL; sisters-in-law, Annette Quinlan (David), Linda Cohn (Phillip) of Maryville, IL, and Karen Miller (Michael) of Maryville, IL; nephews, Mike Carey (Dawn), Ronald Dewey (Kim), Richard Dewey (Chris), Kevin Dewey (Tina), Brian Quinlan (Kym), Carl Quinlan, Harry Dewey, and Alex Dewey, nieces, Jennifer Quinlan, Alice Grove, Janice Jean Hellekson, Mary Jo Hast (Troy), and Karla Dewey-Goings (Myke). Ken also had 14 great nieces and nephews and 25 great-great nieces and nephews.
Ken was preceded in death by his parents, Kenneth Alexander and Evelyn Marjorie (Kuebler) Quinlan; step-father, George Dewey; step-brother, Melvin; brother, David Quinlan (Annette); step-sister, Linda Helleckson; sister-in-law, Janis Dewey (Melvin); father-in-law, Edward Riggs; brothers-in-law, Jerry Carey (Sharon) and Edward Riggs; and a nephew, Brett Helleckson.
Celebration of Life services have not yet been finalized.
Memorials are suggested to the Crohn's and Colitis Foundation at www.crohnscolitisfoundation.org.