Keith Russell
Edwardsville | Sunday, January 3 2021 |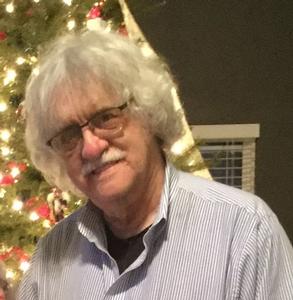 Keith Robert (Bud) Russell, age 77, of Edwardsville, IL, passed into the arms of Jesus at 12:15 pm, on January 3, 2021, at Anderson Hospital in Maryville, IL. Keith was born in Joplin, MO, on July 8, 1943, the son of the late Kenneth LeRoy and Ruth Marion (Trease) Russell. He was preceded in death by his parents and a much beloved Uncle Ed Trease.
Keith married his wife of 58 years, Paralea Yvonne Stewart on September 14, 1962, in Springfield, MO. Besides his wife, he is survived by 1 son, Kevin W. Russell of Seattle, WA, 3 daughters, Tara A. Russell of Edwardsville, Alana Y. Smith and husband Kevin of Edwardsville and Leah M. Miller and husband Bob of Edwardsville, 8 grandchildren, 12 great grandchildren, 1 brother, John R. Russell and wife Katie of Republic, MO and 1 sister, Linda L. McCown and husband Sam of Fair Groves, MO.
Keith obtained his Master's Degree in Chemistry from SIU-E, Edwardsville and worked as a chemist and computer programmer, working 10 years for St. Louis Testing Labs and then as sole proprietor of PTL Custom Programming from 1981, doing programming for a myriad of chemical companies and a wide variety of businesses. For a while after retirement, he drove busses for Doc & Norm and school busses for First Student. Until his death, Keith had been currently employed by Standard Laboratories, Inc. of Freeburg, IL. He was a long-time member of Alcoholics Anonymous and very grateful for all that contributed to our lives. Keith was very passionate about the truth about so many things and wanted so badly to share those truths so others could be saved from harm.
Keith was a much-loved husband, father, grandfather and great grandfather. He knew that Jesus paid the price for all his sins and trusted that God would be fair with him. He will be sorely missed. A memorial service will be held at a later date. Memorial contributions may be made to Alcoholics Anonymous. Weber & Rodney Funeral Home is in charge of arrangements.
Condolences may be expressed online at weberfuneralhome.com
Obit Provided By:
Weber & Rodney Funeral Home