Katrina Murray
Alton | Wednesday, April 6 2022 |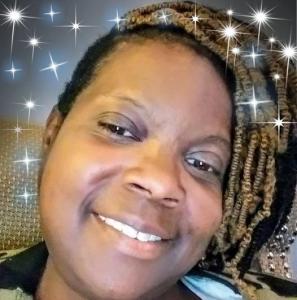 Katrina Lynn (née Redden) Murray was born on August 13, 1979, at St. Joseph's Hospital in Alton, Illinois to Sandra (née Jordan) Redden and Anthony Redden.
Katrina was preceded in death by her father; aunts, Rita Redden and Shirley (née Redden) Faulkner; grandparents, Margaret (née Wilson) and James Louis Jordan Sr.; grandmother, Lily Mae Redden, and uncle, Byron Jordan Sr.
Katrina attended Alton public schools and graduated from Alton High School in 1998. She then went on to earn a Medical Assistant Certification from Sanford Brown College. Katrina worked as a Teacher's Assistant at Alton Middle School for five years where she touched many young lives. Katrina also worked as a Level One Medical Technician at Assisted Living Facilities in Missouri. Katrina met Christopher Williams in 2010, and they've shared their lives together for the past eleven years. She enjoyed making memories with her family, traveling, and cheering for the Pittsburgh Steelers, and the St. Louis Cardinals. Katrina Lynn Murray received eternal rest on April 6th, 2022.
Katrina leaves behind her mother, Sandra Redden, three daughters, Amari Price, Ariah Williams, and Janai Williams; one sister, Kristina (née Redden) Mays; niece, Ashlyn Redden; nephew, Patrick Mays Jr.; grandson, Adrian Redden; four aunts, Yvonne (née Jordan), Barbara (née Redden) Meeks, Camille Jordan and Sandra(née Dickerson) Jordan; four uncles, Sylvester Warr, James (Jimmy) Jordan Jr., Jeffrey Jordan, Ronnie Jordan, and many beloved cousins, and friends who will miss her dearly.
Visitation Friday, April 15, 2022, from 10:00 A.M. until time of service at 11:00 A.M. at Cathy M. Williams and Sons Funeral Home 1695 Oakwood Ave. Alton, IL 62002
https://www.facebook.com/cathymwilliamsfh
Obit Provided By:
Cathy M Williams & Sons Funeral Home