Kathleen Eads
Glen Carbon | Friday, January 21 2022 |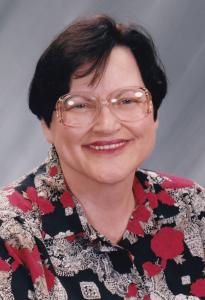 Kathleen J. Eads, age 77, of Glen Carbon, IL passed away January 21, 2022, at Barnes Jewish Hospital in Saint Louis, Missouri.
Kathy was born on December 16, 1944, at St. Mary's hospital in East Saint Louis, Illinois. She attended elementary and secondary schools in Collinsville, Illinois. Kathy earned her bachelor's and master's degree in Speech and Hearing Pathology from Southern Illinois University. She was a speech-language pathologist for the Collinsville School District for 43 years, serving every grade level.
Kathy was married to her husband, Larry K. Eads, for 50 years. They were married at Saint John's Church of Christ in Collinsville, Illinois on February 11, 1972.
Kathy was preceded in death by her parents, Edwin and Wilhelmina Fields, a brother Edwin Fields, and sisters Elaine Michels and Charlotte White. She is survived by her husband, Larry K. Eads, son Andrew C. Eads and wife Devon, two grandsons, Colin L. Eads and Jack E. Eads, and sister Marylin Gallagher.
Kathy was actively involved with Eden Church in Edwardsville, IL, in many capacities from council member, chancel choir, women's council, circle 10, Sunday school, fine arts committee, and more. She participated in the Masquers Little Theatre Group, Choral Society, and other singing groups. She was an active participant in the Boy Scouts with her son Andrew, from local den leader to leadership training. She was a lifetime member of the Illinois Retired Teachers Association, the Kappa Phi International Honor Society, and past member of Delta Kappa Gamma.
Kathy will be greatly missed by all who knew her. The family has asked that memorial contributions in her name be made to the Eden Church Worship Department.
In celebration of her life, a visitation will be held from 11:00 a.m. until 1:00 p.m. on Friday, January 28, 2022, at Irwin Chapel, Glen Carbon, IL, with the funeral service to follow at 1:00 p.m.
Kathy will be laid to rest at Sunset Hill Memorial Estates in Glen Carbon, IL.
Condolences may be expressed to the family online at www.irwinchapel.com.
Obit Provided By:
Irwin Chapel Funeral Home