Karen King
Marissa, IL | Friday, February 4 2022 |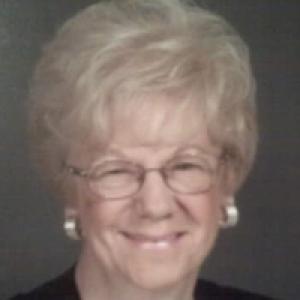 Karen R. King, 79, of Marissa, IL, passed away at 12:45 a.m. Fri. Feb. 4, 2022, at her home.
She was born on Mar. 7, 1942, in Marissa to the late Robert & Marjorie (Wilson) Wylie.
On Aug. 16, 1960, she and Gerald William King were married in Marissa. He survives.
Karen was a member of Tilden Presbyterian Church.
In addition to her husband, she is survived by 2 sons: William "Bill" King of Marissa and John King of New Athens, IL; and 3 grandchildren: Katie, Madison, and McKenzie.
Besides he parents, she was preceded in death by a sister: Marilyn Hodges.
The family will hold a memorial service at a later date.
Arrangements with online information and guestbook through Wojstrom Funeral Home & Crematory may be found at www.wojstrom.com.
Obit Provided By:
Wojstrom Funeral Home & Crematory Inc