Karen Boyle
Edwardsville | Tuesday, July 11 2023 |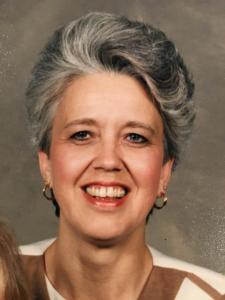 Karen Sue Boyle, 74, of Edwardsville, IL charted her own course into eternal rest on Tuesday, July 11, 2023 at Hitz Memorial Home in Alhambra. She is preceded in death by her father (who fondly called her Carrot Soup) and mother, Delbert and Wilma Boyle, and her brother, David Alan Boyle. Karen is survived by the joy of her life, granddaughter Alessa Danae Linn, son Michael Jeremy Linn (Tiffany), daughter Cynthia Linn Jorgenson (Charlie), sister Terri Frierdich (Gregory), sister Janis Freitag (Michael), and a host of nieces, nephews, cousins, and friends.
A remembrance reception will be held on Saturday July 15, 3pm at LeClaire Christian Church in Edwardsville.
Karen was an adventurous soul, taking opportunities to move around the country during her lifetime, and then eventually settling back in her hometown. She loved a good bargain; she loved finding and giving gifts to her friends and family; she had a way of doing everything just so. Sassy and opinionated to the end, Karen was fond of saying, "You've got to make your own fun." Here's hoping that continues into your next life. I love you more than cheesecake, Mama.
Obit Provided By:
Saksa Mateer Funeral Home