Justin Shrum
Granite City | Sunday, January 30 2022 |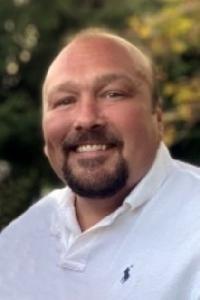 Justin W. Shrum, 39 of Granite City, Illinois passed away on Sunday, January 30, 2022, at Gateway Regional Medical Center in Granite City.

Justin was born on November 15, 1982, in Granite City and was the owner and operator of All Pallet Service and Shrum Rentals in Granite City. Justin enjoyed his days of golfing, fishing, traveling with his family, and just about anything that went fast. Justin enjoyed watching and supporting the St. Louis Blues, the St. Louis Cardinals, and the Kansas City Chiefs. He loved to play games with his family and friends and was always ready to be outside camping, hiking, and going for a swim. Justin loved his family and will be remembered for all the special times they shared together.

Justin is survived by and will be missed by his loving wife; Carrie (Richardson) Shrum, whom he married on May 7, 2005; daughters, Lily Shrum of Granite City, Cali Shrum of Granite City; parents, Donnye and Kim Shrum of Fosterburg, IL, Tammy (Coulter) Lewis and Rocky of Granite City, IL; grandparents, Ron and Sharon Gregory, Nancy Shrum, Elmo, and Miriam "Pink" Riley; brothers, Dylan Lewis, D.J. and Ariel Shrum; sister, Ashley Shrum and Gabe Young; sisters-in-law, Emily Simpson and Matt Awalt, Holly and Chad Weber; father-in-law, Bob Richardson and Paula Burns and numerous nieces, nephews, cousins, and many other close family members and friends.

Visitation will be held on Friday, February 4, 2022, from 4:00 to 8:00 p.m. at Irwin Chapel, 3960 Maryville Road in Granite City. In celebration of Justin's life, services will be held on Saturday, February 5, 2022, at 10:00 a.m. at the funeral home with Pastor Stacey Wilson officiating. Burial will follow at Sunset Hill Memorial Estates in Glen Carbon. Memorial donations are suggested to Autism Speaks and will be accepted at the funeral home or donate online at autismspeaks.org.
Obit Provided By:
Irwin Chapel Funeral Home