Justin Lee Maynard
Dow | Wednesday, February 4 2015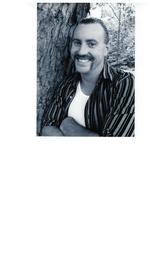 Justin Lee Maynard
AGE: 31
DIED: 9:53 p.m. Wednesday, February 4, 2015
BORN: Frankfurt, Germany
MARRIED: Leslie Brown
DATE & PLACE: July 26, 2008 in Milford, KS.
OCCUPATION: Roofer and Construction Worker, Justin was many things while he was here, a son, a husband and a father. He was much more than those though, he was kind hearted, spontaneous, generous, adventurous, funny, ambitious, a leader, determined, intelligent and strong. His eyes shined with an unbelievable light. He always spoke the way it was. Justin had an amazing ability to always find a way to make all problems just disappear. He was an amazing builder, a master of all trades, he tried: roofing, carpentry, dry walling, cake building and video games. Justin had an infectious smile that would light up the room when he entered it, and above all else, he was loved very much by many and will be deeply missed by all.
MEMBERSHIPS: United Union of Roofers, Water Proofers and Allied Workers, Local Union No. 2 in St. Louis
VISITATION: 1-3 p.m. Sunday, February 15, 2015
At Alexander & Gubser Funeral Home
MEMORIAL SERVICE: 3:00 p.m. Sunday, February 15, 2015
At Alexander & Gubser Funeral Home
MEMORIALS: In Lieu of Flowers, Memorials may be made to the Family
SURVIVORS
WIFE: Leslie Maynard
CHILDREN: Meryre L. Maynard and Viktor L. Maynard
MOTHER: Philis Ann Miller FATHER: Gregory Lee Maynard
BROTHERS: Alexander Maynard & Joshua Stamper
SISTER: Jessica Babee
GRANDPARENTS: Philip Earl Miller and his wife Juanita L. Miller,
Margaret M. (Timpe) Miller,
Annatta Leone (Harris) Payne & Jim Payne.
Edgar Dale & Yayoi Stamper, who were like grandparents
PRECEDED IN DEATH BY: GRANDFATHER: Robert L. Maynard
Alexander & Gubser Funeral Home
In Jerseyville, IL.
Obit Provided By:
Alexander and Gubser Funeral Home