Judith Feldworth
St. Louis, MO. | Monday, August 17 2020 |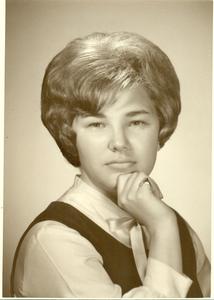 Judith Ann Feldworth, 73, of St. Louis, MO, passed away Monday, August 17, 2020 at St. Mary's Health Center in Richmond Heights, MO. She was born December 28, 1946 in Granite City, IL, to Frederick and Agnes (nee Tadich) Feldworth.
Judy graduated in 1965 from St. Teresa's Academy in East St. Louis, IL. She had a long career as highly skilled office worker. For several years, she worked as a legal secretary at the Coburn and Croft law firm. Most of her work life was spent at St. Louis University and St. Louis University Hospital doing a wide variety of secretarial and administrative tasks.
Judy and her friends were avid concert goers and followed a variety of musical acts including Chuck Berry, the Lettermen, the Oak Ridge Boys, BJ Thomas, the Diamonds and others.
She did charity work with the Myasthenia Gravis Foundation and the American Croatian Relief Project (ACRP in St. Louis, MO). Her accomplishments include editing medical textbooks and, with the American Croatian Relief Project and others, helped organize benefit concerts by the Lettermen in St. Louis and other cities.
Judy is survived by her brother, Mark Feldworth of Granite City, and many old friends and cousins. She is preceded in death by her parents, Frederick and Agnes Feldworth.
A visitation will be held at the Thomas Saksa Funeral Home in Granite City on Wednesday September 9, 2020 from 3:30 PM to 7:30 PM. Due to Covid-19 restrictions, face masks are required and a limited number of visitors are allowed at one time. Memorials can be made to the St. Louis University Brain Bank c/o Department of Neurology 1438 South Grand Ave. St. Louis MO 63104. Condolences may be expressed online at saksafuneralhomes.com. Masses may be offered at the parish of your choice. The burial will be private.
Obit Provided By:
Thomas Saksa Funeral Homes