Joyce Portell
Granite City | Saturday, April 10 2021 |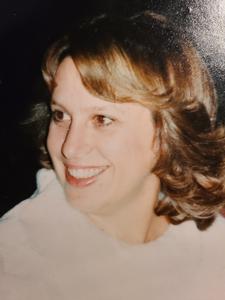 Joyce Helen Portell, 73, passed away at 9:55 p.m., Saturday, April 10, 2021 at her residences with family by her side.
Joyce was born on February 18, 1948 in Olive Branch, IL and was a daughter of the late Neal and Geneva (Goskie) Story.
She had a tender heart for children and had worked with special needs children at ARC in Wood River and at Bethel Free Baptist Church in South Roxana for many years.
Gary R. Portell and Joyce were married on December 2, 1968 in Hartford. He survives.
Survivors include three sons and their wives, Darren and Dana Portell of Taipei Taiwan, Craig and Sarah Portell of Ulaanbaatar Mongolia, Mathew and Melissa Portell of Goodlettsville, TN; seven grandchildren, McKenna and Luis Vital of Springfield, TN, McGwire and Abby Portell of Boone, NC, McCayde, McLayne Portell of Taipei Taiwan, Anneliese, Eliana Portell of Ulaanbaatar Mongolia, Harrison Portell of Goodlettsville, TN; three sisters, Patsy and Mike McClintock of Collinsville, Phyllis and Joe Thornburgh of Gulfport, MS, Karen Plunkett of Chickamauga, GA; mother-in-law, Emma Portell of Granite City; sister-in-law, Debbie and Ed Kostecki of Granite City; many nieces and nephews.
As the boy's grew up and started to play sports, Joyce and Gary were avid supporter of them and their team.
Besides her parents, Joyce was preceded in death by one sister, Diane Story and father-in-law Richard 'Dick' Portell.
A life celebration for Joyce will begin at 9:30 a.m. until 11:00 a.m., Wednesday, April 14, 2021 at Connect Church in South Roxana.
Services will be at 11:00 a.m. with Sarah Malone officiating.
Burial will follow at Jefferson Barracks National Cemetery in St. Louis, MO.
Memorials may be given to the family to support International Missions.
Gray Funeral Home in Wood River is in charge of arrangements.
Condolences at www.grayfuneralhomeinc.com
Obit Provided By:
Gray Funeral Home