Joseph Busby
Orlando | Monday, August 2 2021 |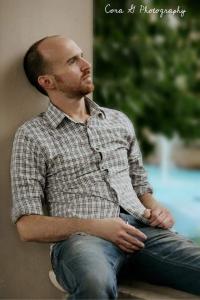 Joseph Wayne Busby, 39, of Orlando, Florida, passed away unexpectedly on August 2 of an aortic aneurysm.
Joe is the son of Vicki Broyles (Bethalto) and Wayne Busby of Davenport, FL. He was born on May 30, 1982 in Alton, IL.
Joe worked for Universal Studios, Orlando, for several years and he loved all things Disney. He was a very talented and gifted young man with an amazing singing voice. He touched the lives of many people and had friends in the UK and US.
In addition to his parents he is survived by a brother, Michael Burrell of South Carolina, Aunts; Diane Mills, Sharon (Roger) Stewart, Terry Broyles Page, and Geneva Busby Carroll, Uncles; Raymond Busby and Sam Madrey, numerous cousins and friends, Special friends; Chris Lambert and Savanna Drago.He was preceded in death by Joseph and Beryl Broyles and Daniel and Cora Busby. A Celebration of Joe's life was held by his friends at Walt Disney World on August 9th with many friends telling wonderful stories and shedding many tears. Graveside service will be held on August. 27th at 12:30 pm at Roselawn Memory Gardens in Bethalto. Joe will be laid to rest with his Grandparents Joseph and Beryl Broyles.In lieu of flowers, Hearts Harvest Church, 111 Sheridan St., Bethalto, IL 62010 has been designated as a Memorial to Joe.