Joseph Lee
Wood River | Tuesday, February 1 2022 |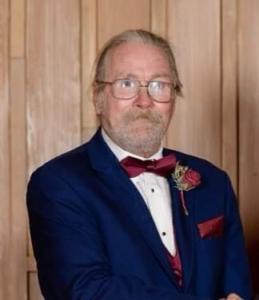 Joseph "Joe" Paul Lee, 60, of Wood River, passed away at 11:42 p.m. Tuesday, February 1, 2022, at his residence.
Joe was born on August 14, 1961, in Alton. He was a son of the late Oscar L. and Eva Alice (Vail) Lee.
The former Lisa Marie Torres and Joe were married on May 19, 2007, in Edwardsville. She survives.
Joe worked as a carpet installer as well as other floor coverings for Economy Floor Center in Alton for several years. He retired when the company moved to St. Louis, MO. After that he found himself working as a Handyman around the area.
Besides his wife Lisa, he is survived by three daughters, Paula Kelley and Joe of Alton, Tina Garcia and Robert Baker of Bunker Hill, Jessica Stricklin and Josh of Bethalto; one son, Joseph Frank Lee, and Sunshine of Staunton; 15 grandchildren, Anthony, Joe A., Eric, Misty, Dakota, Shaun, Aleigha, Gino, Santana, Carmalita, Gabriel, Blake, Mariah, William, Joseph L.; 9 great-grandchildren, Harper, Carter, Reneigh, Germaniey, Leahonna, Aubriella, Niko, Josiah, Annabelle and expecting 2 more; two sisters, Bertha Slow and Tom of White Hall, Patsy Provo and Don of Roxana; two brothers, Henry Lee and his spouse of Roxana, Charles Lee and Rhonda of Roxana.
Joe was also preceded in death by one sister, Ida Lee; three brothers, Oscar, Robert, Richard Lee.
A celebration of Joe's life will begin at 5:00 p.m. until 7:00 p.m. Friday, February 4, 2022, at Gray Funeral Home in Wood River.
Services will be at 11:00 a.m. Saturday, February 5, 2022, at Gray Funeral Home. Rev. Steve Gray will officiate.
Burial will be at 10:30 a.m. Tuesday, February 8, 2022, at Wanda Cemetery in South Roxana.
Condolences at www.grayfuneralhomeinc.com
Obit Provided By:
Gray Funeral Home